AUKEY HD-C48 – Car Air Vent Phone Holder Car Mount
Free Shipping With Cash On Delivery
Available At xcessorieshub.com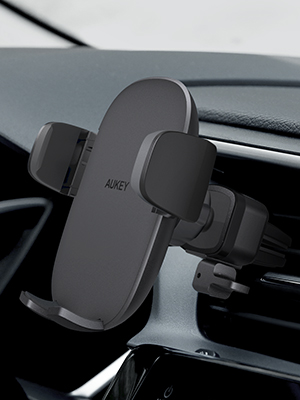 Hold devices steady: Firmly hold your smartphone or GPS.
Flexible fit: Adjustable air vent mounting grip to attach to thicker or thinner air vents.
Instant release button: Easily insert and remove your phone by instant release button.
360 degree rotation: A 360° rotating and pivoting ball joint achieves the ideal viewing angle.

Complement and elevate your digital lifestyle.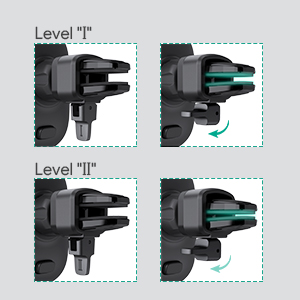 Fits Wide Range of Air Vents
The grip can be set to fit different types of air vent, including those with narrow or wide gaps between the slats.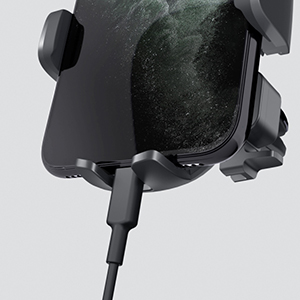 Open Charging Port
Easy access to your phone's charging port for fuss-free charging on the road.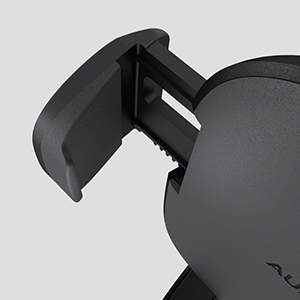 Padded Support
Curved silicone padding provides additional support for your device.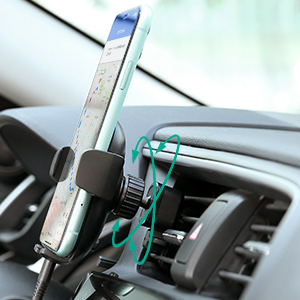 Complete Adjustment
Easily adjust to the perfect viewing angle using the 360° rotating and pivoting ball joint. pivoting ball joint to get a clear & comfortable view.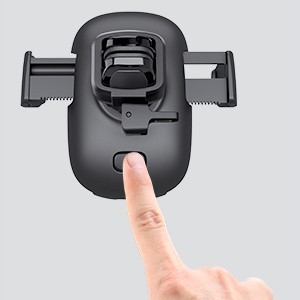 Instant Release Button
Simply tap the touch-sensitive button to release your phone on arrival.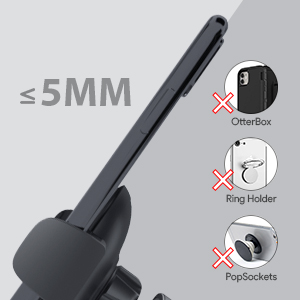 Keep Your Case On
No need to remove your phone case (up to 5mm thick).


We are an e-commerce company and our aim is to redefine the way the retail industry is working in Pakistan and to take the e-commerce sector from the infancy stage to the mature stage by working towards a more customer-centric business approach and ensure customer convenience and gratification.
Xcessorieshub, an online platform where customers will get all sorts of branded accessories, mainly mobile accessories without even worrying for their originality. Xcessorieshub has been launched with an aim of providing ONLY genuine and branded accessories with money back guarantee if the product fails to meet quality standards. Xcessorieshub is providing one stop solution for Cellular accessories and Technological needs of the customers. Xcessorieshub provides price matching policy at its online store where you get the best price and genuine product both while sitting at home.
At xcessorieshub, our prime emphasis revolves around helping our customers save time and money. Xcessorieshub values the trust that our customers, associates, representatives and service providers place in us. This is why we've invested in creating an e-commerce platform that allows you to order your desired product and endeavor to manage personal information in accordance with our core value of respect for the individual. We want customers to not only place their order, but also view previous orders and we make sure our customer gets fully satisfied with our product and service. For those who prefer to operate via social media. Xcessorieshub has its own dedicated Facebook and instagram page for queries and special offers.
We are always looking to improve our service to customers and this means listening to what our customers want. If you have any feedback for us, we always look forward to hearing from you.