Baseus 2 In 1 20w Wireless Charger
₨ 5,999
Availability:
Out of stock
---
Out of stock
Name: Baseus Swan 2-in-1 Wireless Magnetic Charging Bracket 20W ( suit for iP12)
Model: BS-W523
Material: Plastic + Stainless Steel + silica gel
Color: Black
Interface: Type-C
Input Current: DC 9V/2A, 12V/2A Max.
(It is recommended to use with a standard adapter or 24W or higher QC/PD adapter.)
Output Power: Up to 10W charging stand
Up to 10W charging dock
Compatibility: Charging stand: Only compatible with iP12 series
Charging dock: Supports Qi-compliant wireless charging devices
Product Size: 106.5mm*106.5mm*158.2mm (Without packaging)
Product Weight: 270g (Without packaging)
List of Accessories: Wireless charger * 1+Adapter * 1+Type-C data cable 1m* 1+Manual * 1+Warranty card * 1
Baseus 2 In 1 20w Wireless Charger
Free Express Shipping & Cash On Delivery Nationwide.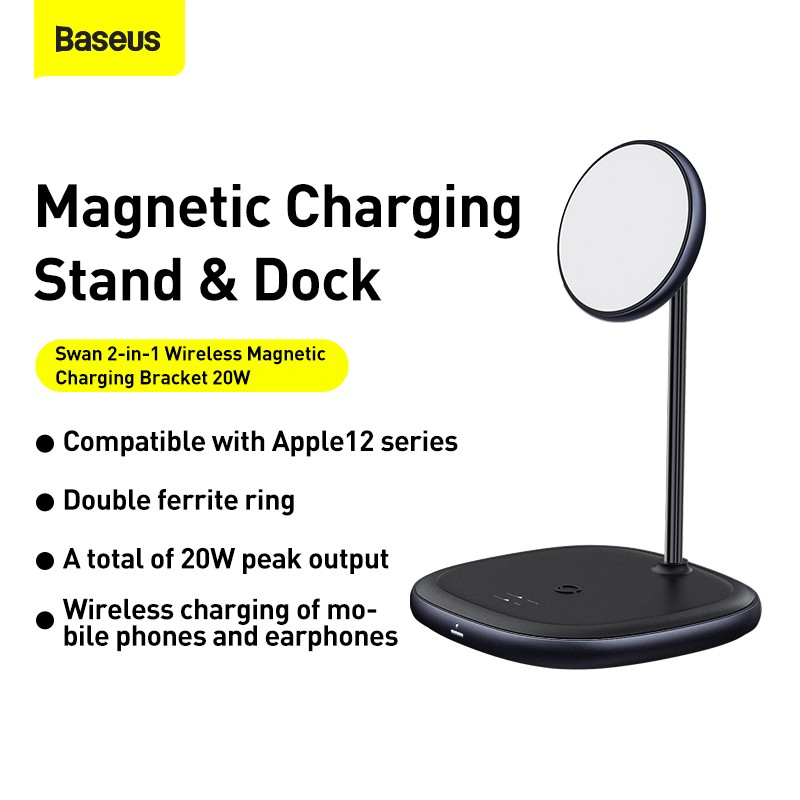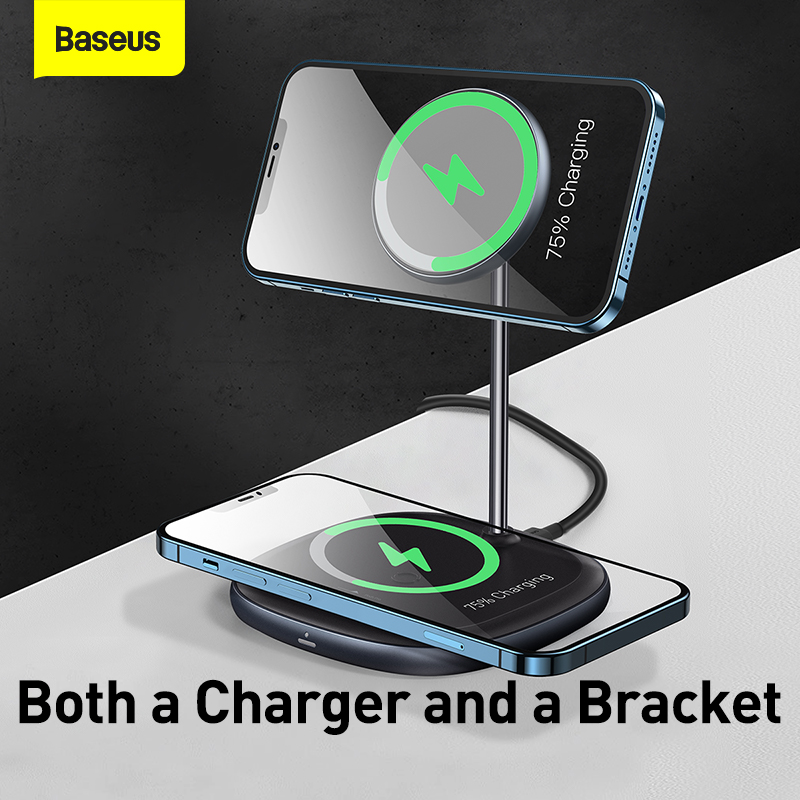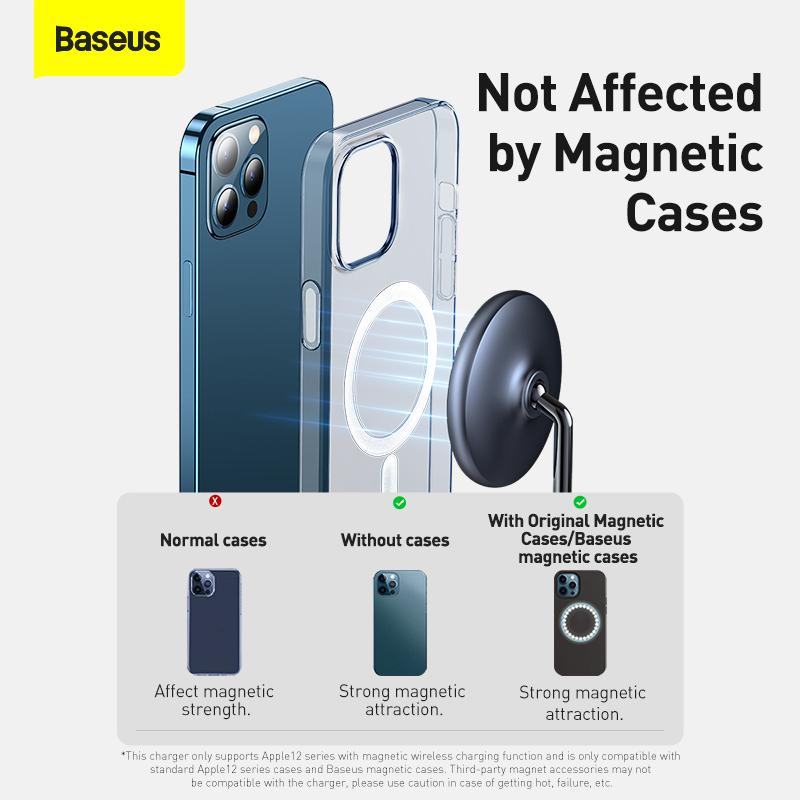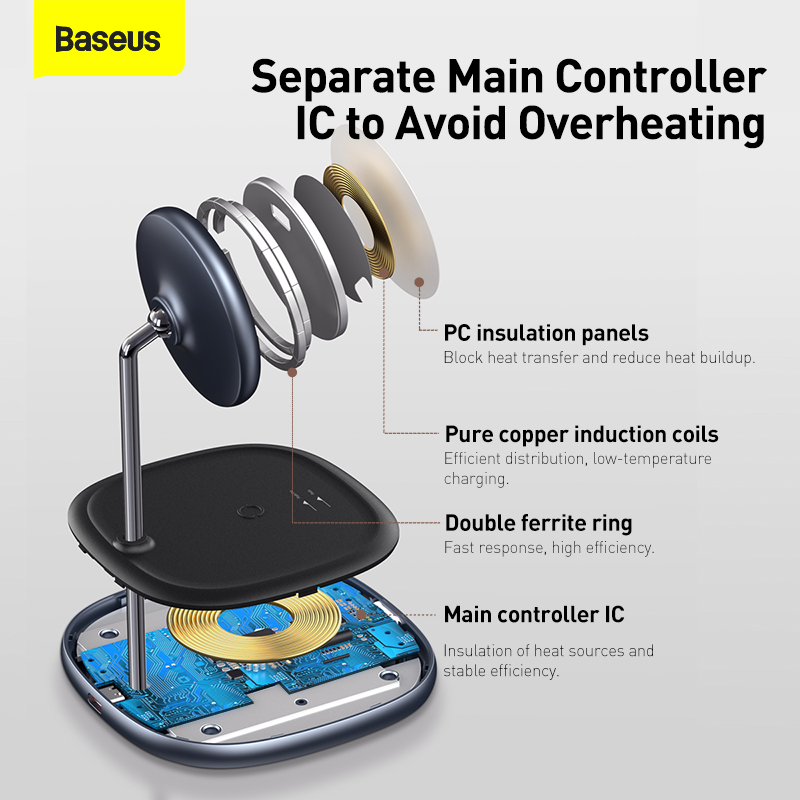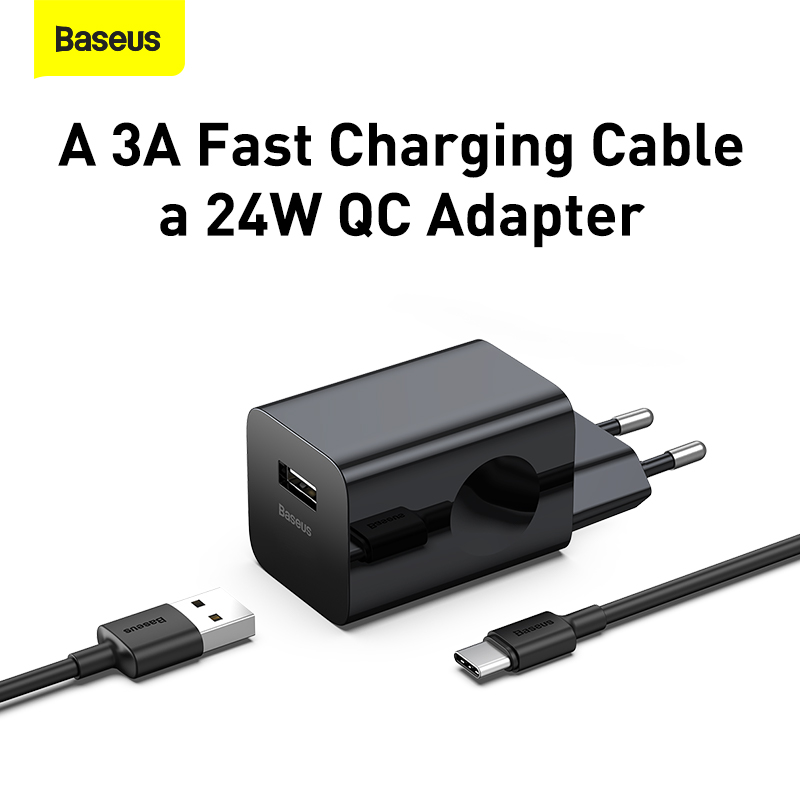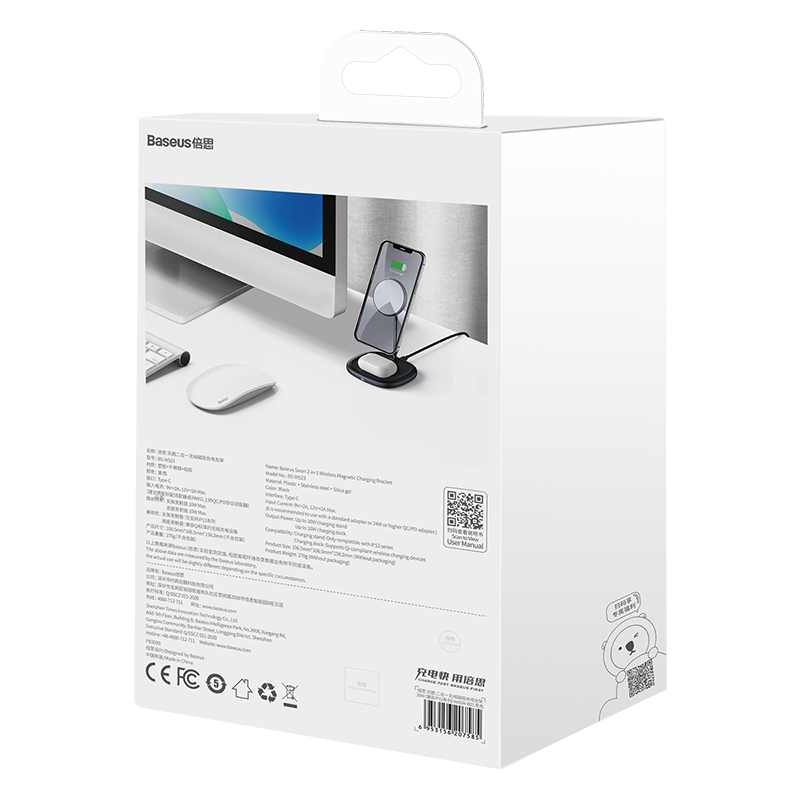 FAQ
The pictures attached are real but they are not taken by Xcessories Hub. We only copy picturs from external websites and paste it on our website so that our customers can have a look at it. Some products might have had wrong pictures attached. You can call us for any query
Not really. But if you register on our website, you will get all latest details and will be able to track your orders directly.
To place an order, add your product to the cart, then go to checkout, fill out all the required details and place an order.
To track orders, customers will be provided a tracking id via email which can then be used to track orders.
Normally it takes 24-48 hours for the parcel to reach you but in can exceed to 3 days in some cases.
Yes, Via Careem, The Payment is done upfront and the product is sent to your pin location once the payment is received. (Lahore Only)
Yes, from out outlet at Jeff Heights. Shop No 69, Ground Floor Gulberg III.
In case of any query, email us at info@xcessorieshub.com or call us at +92-307-1330303.