Baseus Airpow 20000mAh Light Battery 20W Fast Charging Power Bank
Free Express Shipping And Cash On Delivery Nationwide.
The shop would like to introduce to you the Baseus Airpow Light Battery Fast Charging Power Bank, a smart power bank with compact size, large capacity, promising to be a good friend. Your power to charge smart devices anywhere. Now you don't need to worry every time you go away / go on a business trip/travel that your phone runs out of battery. Let's learn about this smart backup battery charger with Tsp Shop!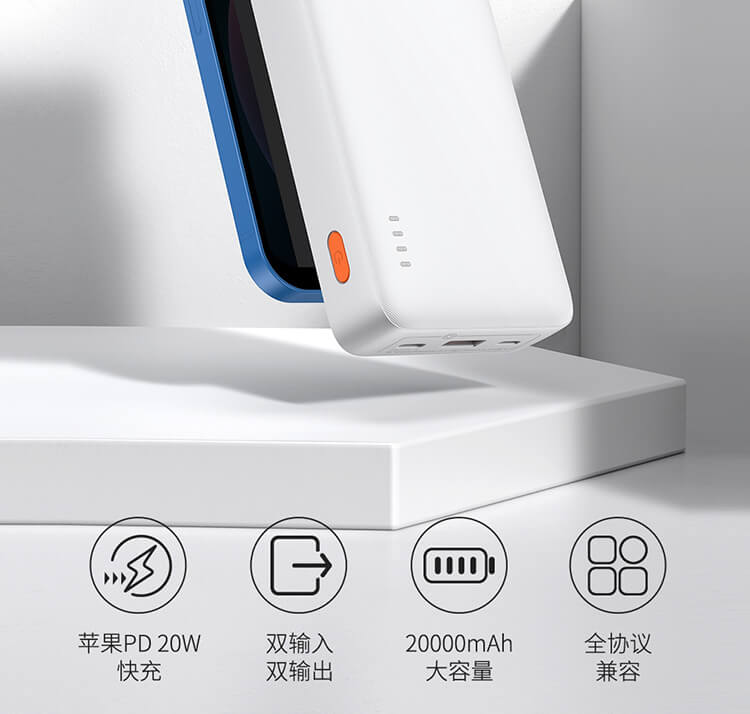 Baseus Airpow Light Battery Fast Charging Power Bank has a compact exterior design with integrated fast charging
Baseus Light Battery Fast Charging Power Bank is a travel companion
Compact device, you can easily put it in your pocket/backpack and take it anywhere
The device integrates 2-head fast charging, so you can enjoy charging efficiency.
Supports 2 Micro/Type C input ports and 2 USB/Type C output connectors
Type C input/output: 18W/20W (Max)
USB: 18W (Max)
Micro: 18W (Max)
The Baseus Airpow Light Battery Fast Charging Power Bank is equipped with small details to attract your attention
LED light: includes 4 light bars for easy identification of the battery status of your device
Small structure, Comfortable to hold with one hand
Outstanding orange power button, you can easily turn it on and off with just one push of a button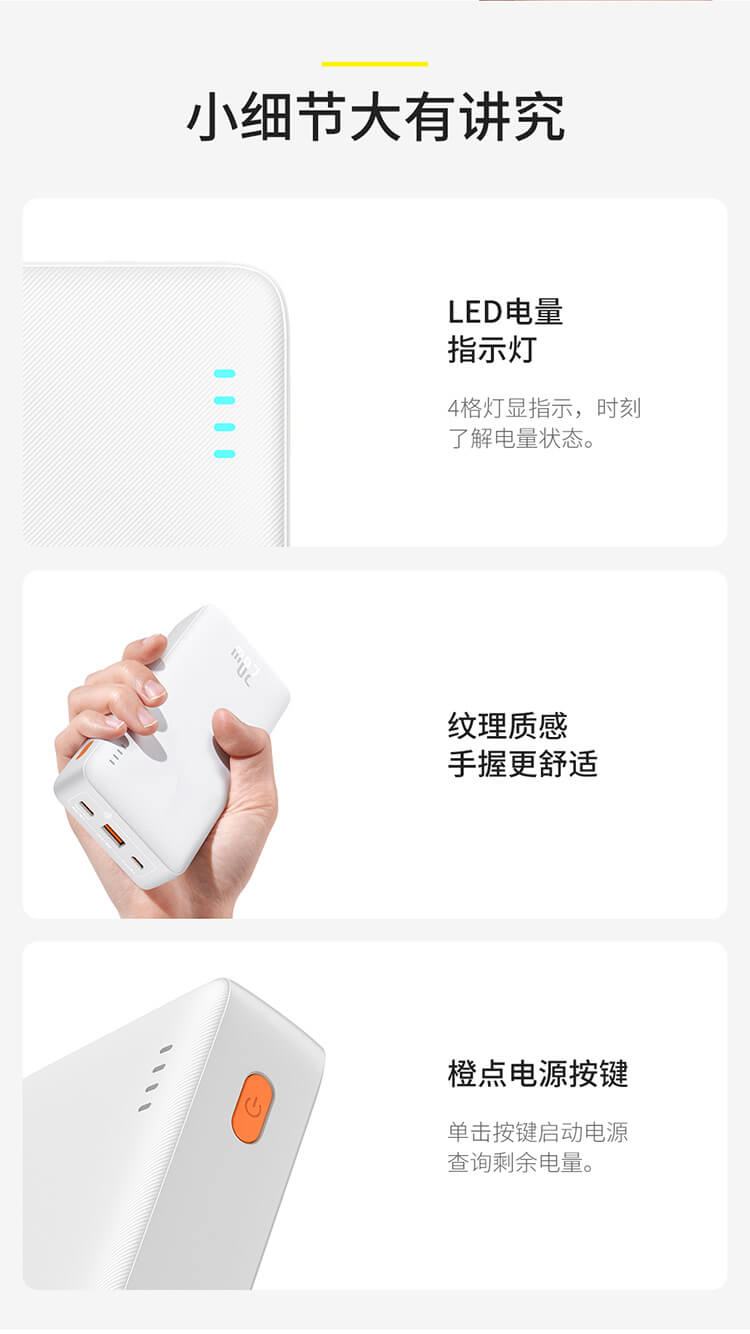 Compatible with iPhone 12/13 series
Support fast charging iPhone 12/13 series and phone/tablet devices with Type C interface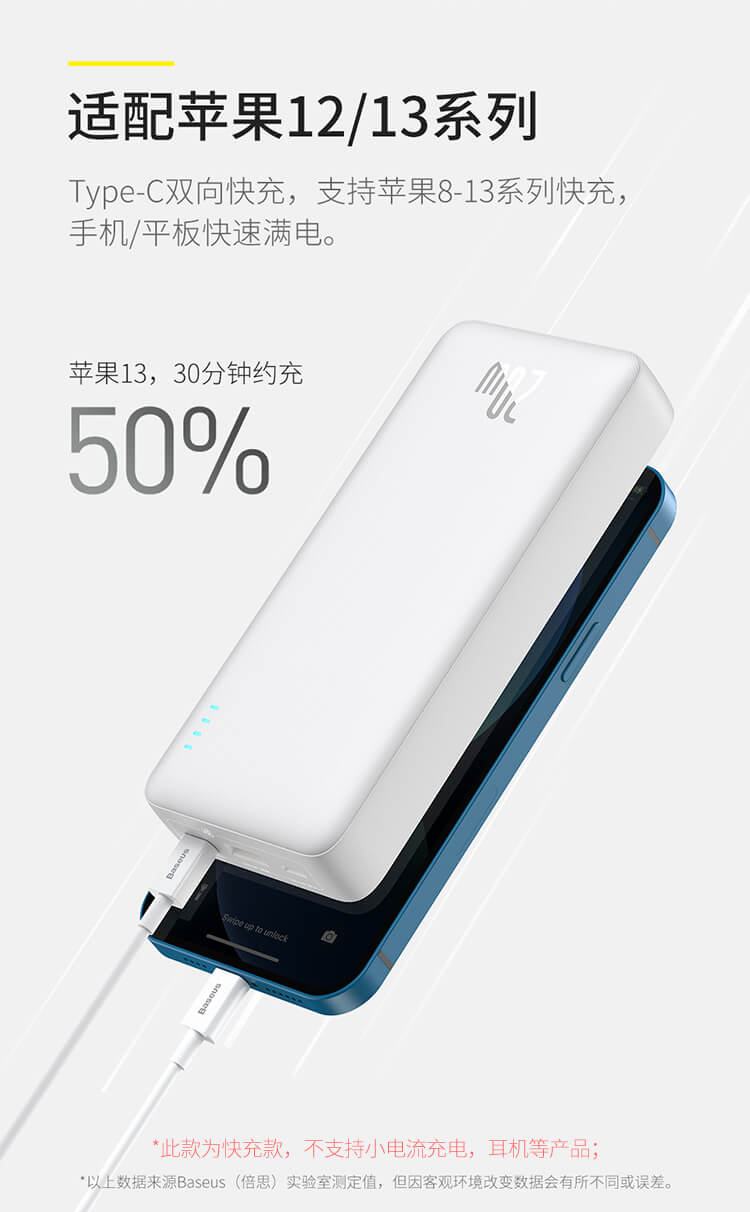 Travel comfortably on board as the device complies with international aviation standards prior to shipping, so you can take it with you on your travels/businesses with peace of mind
Fully compatible with Android and IOS devices
Support fast charging PD, QC, AFC, FCP, SCP does not take much time to charge
Baseus Airpow Light Battery Fast Charging Power Bank has modern internal structure, large capacity
Large
capacity 20000mAh Large capacity meets daily charging needs. It only takes about 4 hours to fully charge iPhone 13 / 4.3 hours to fully charge iPhone 12 Pro and 3 hours for p40 Pro and iPhone 11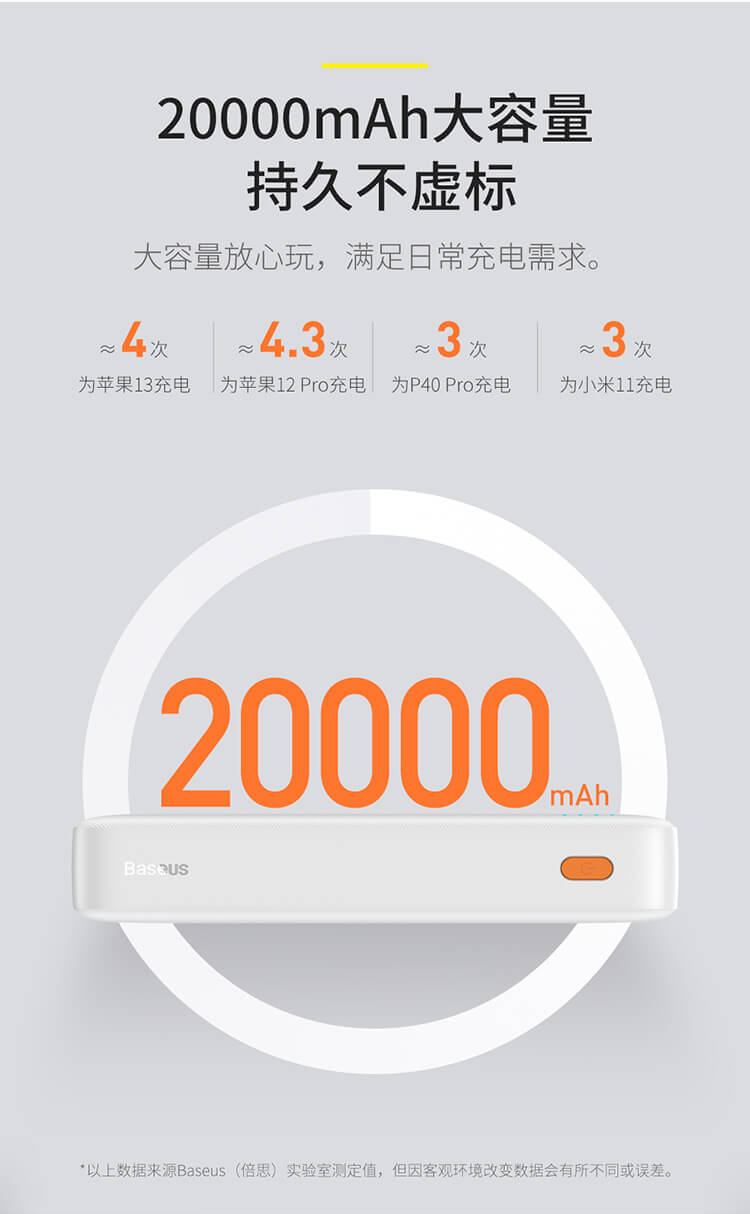 Built-in thermal protection technology while charging
The device has multiple circuits to protect your smart device from overheating, current and voltage overload, making charging safer
Cores equipped with high-quality
batteries Baseus Light Battery Fast Charging Power Bank is equipped with high-quality lithium polymer batteries for safe storage and discharge