Oppo Watch 46mm
Exclusively at xcessorieshub.com with Free Shipping in Pakistan
OPPO Watch Series
Keep Up. Keep in Touch. Flexible Dual-Curved Display | Wear OS by Google™ | Up to 21-Day Battery Life Watch VOOC Flash Charging | Workout and Health Tracking.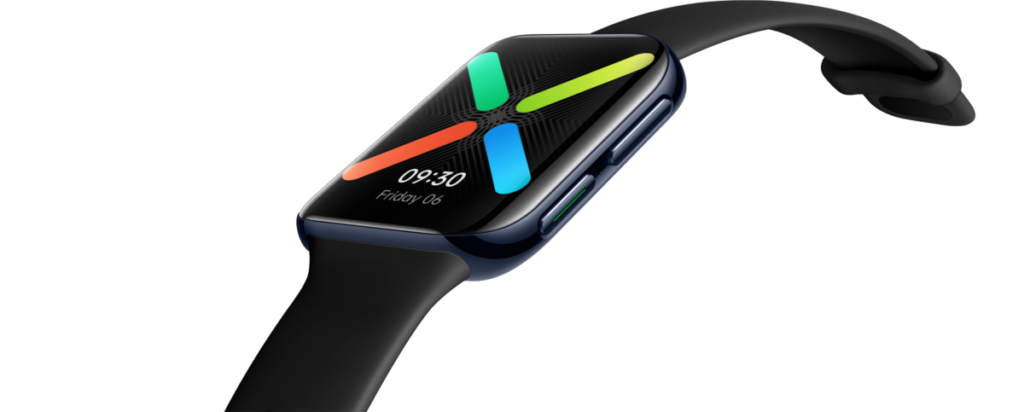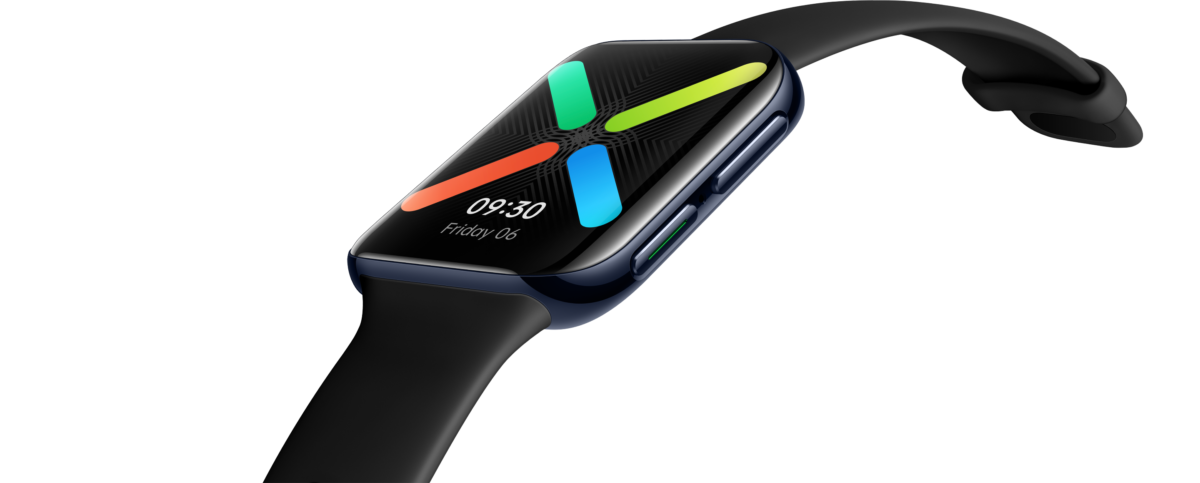 Beauty on Vivid Display.
Epic screens aren't just for flagship phones anymore. OPPO Watch is dressed to impress, with a dual-curved flexible AMOLED screen, crisp image quality, and colors that pop. A 3D curved back design keeps your watch looking good from different angles. For a personal twist, fill the background with a picture of your choice. Flexible Dual-Curved Display Flagship-level specs 1.91″ AMOLED display.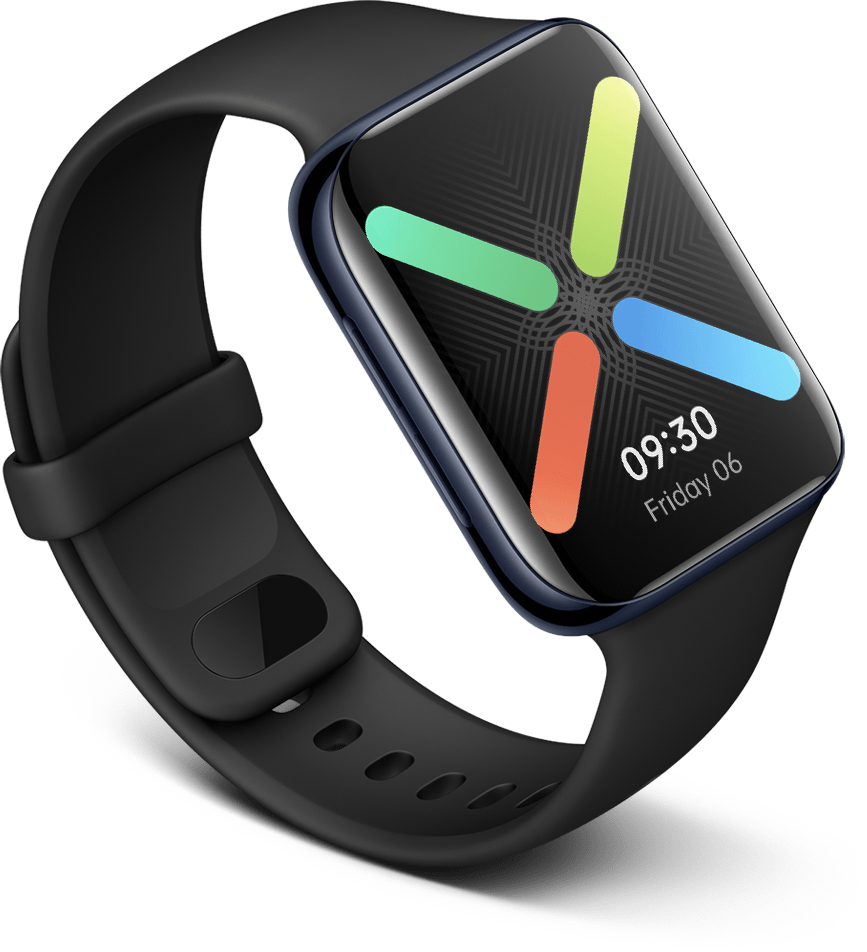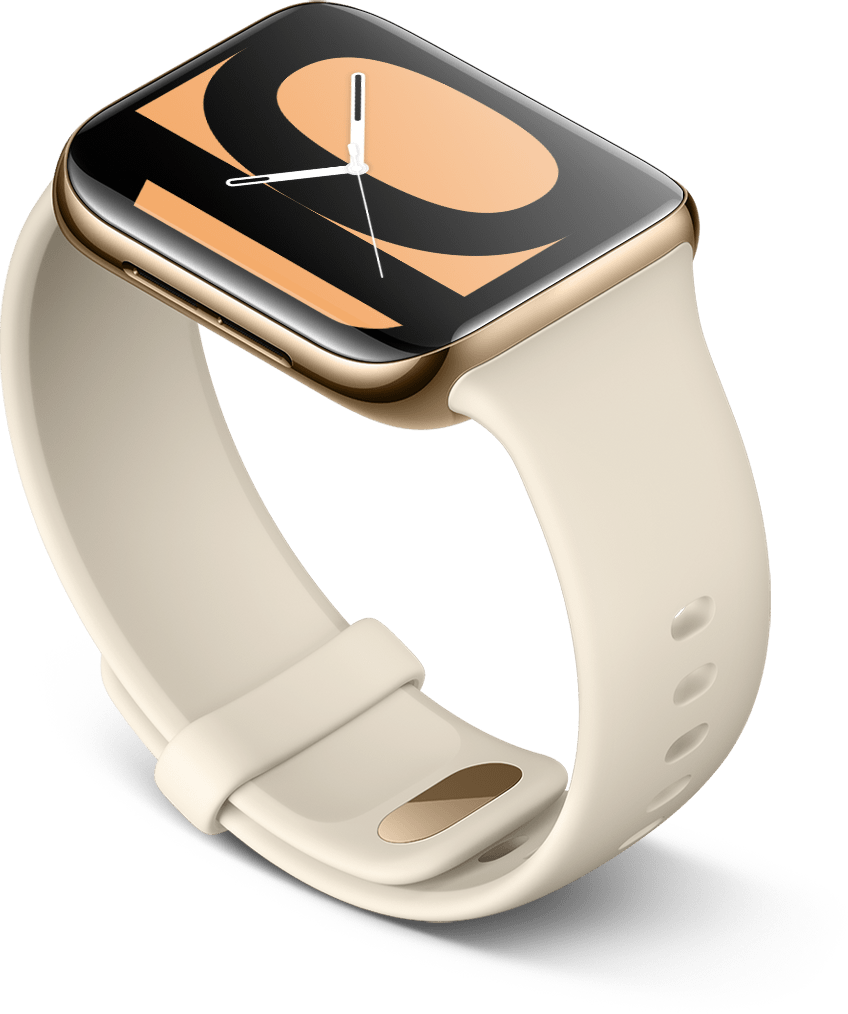 Everything Just a Glance Away.
Wear OS by Google is loaded with convenient features and designed to help you maximize your time. Explore hundreds of apps on Google Play to get things done faster¹. Stream music, reply to messages, and check news headlines. Make payments on the go with Google Pay, get answers from Google Assistant, and track workouts and fitness goals with Google Fit.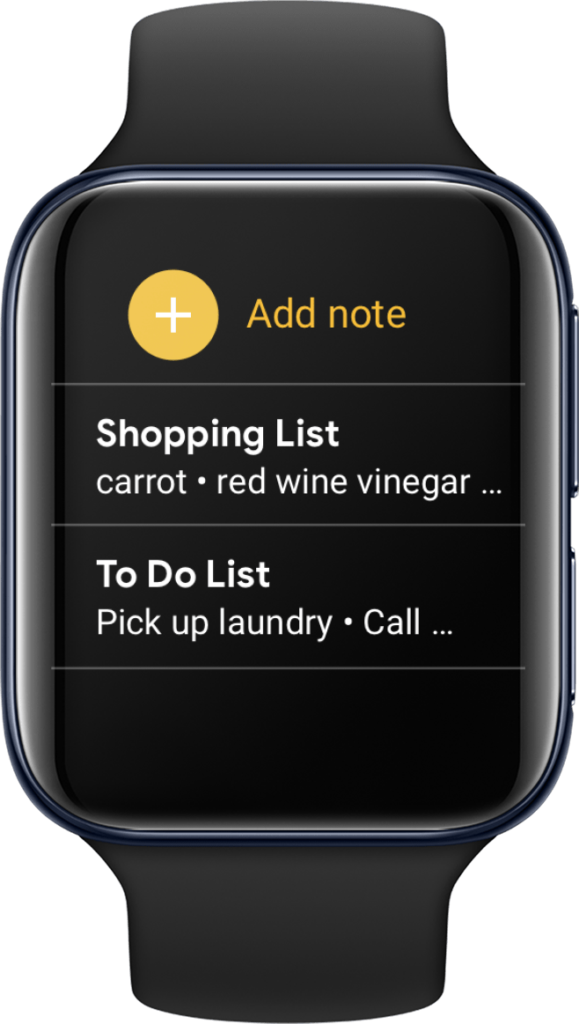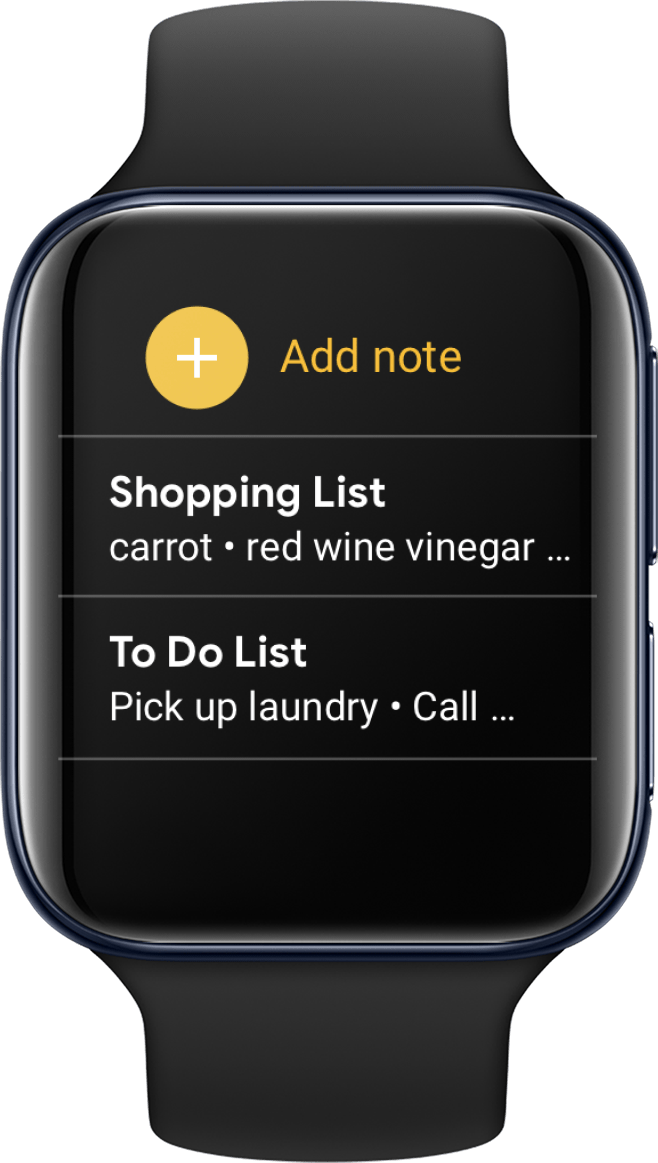 Move to Your Music.
Stream or download music on your OPPO Watch for a movement-friendly listening experience.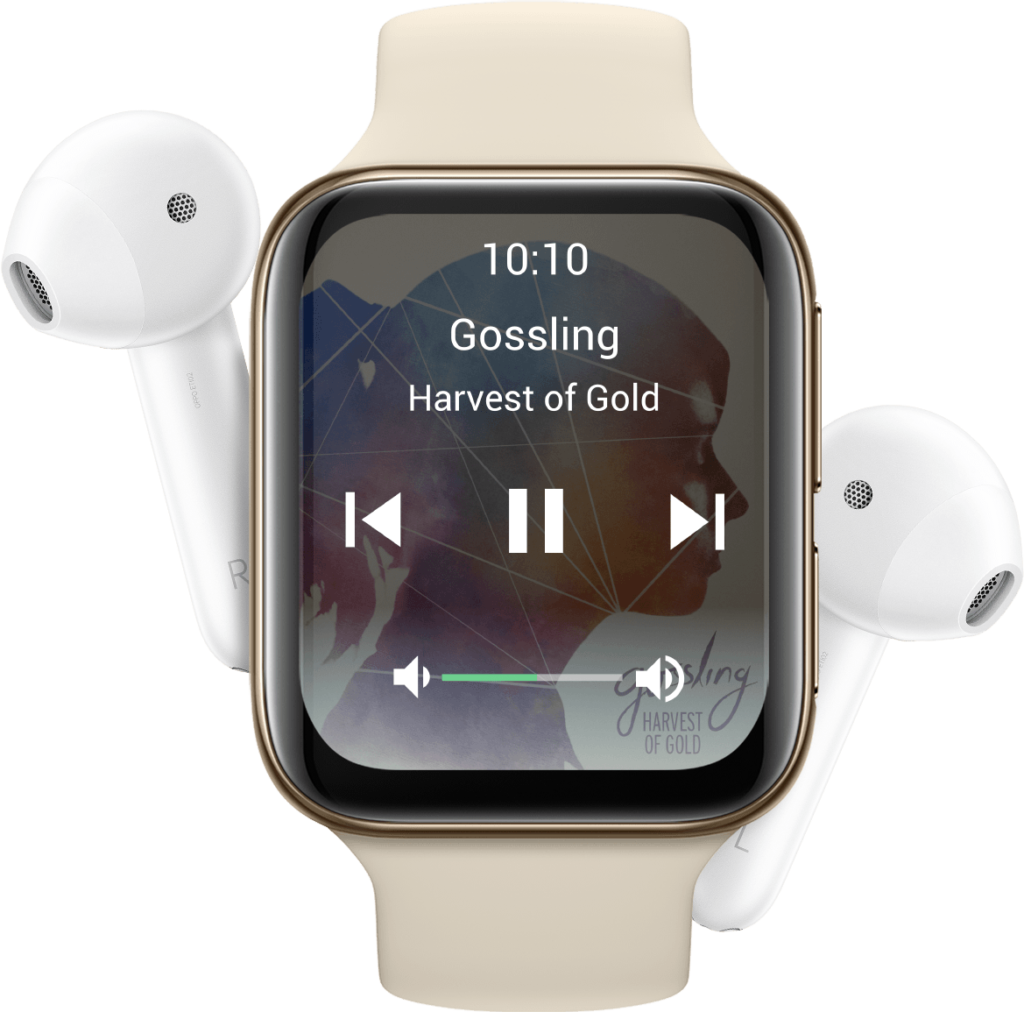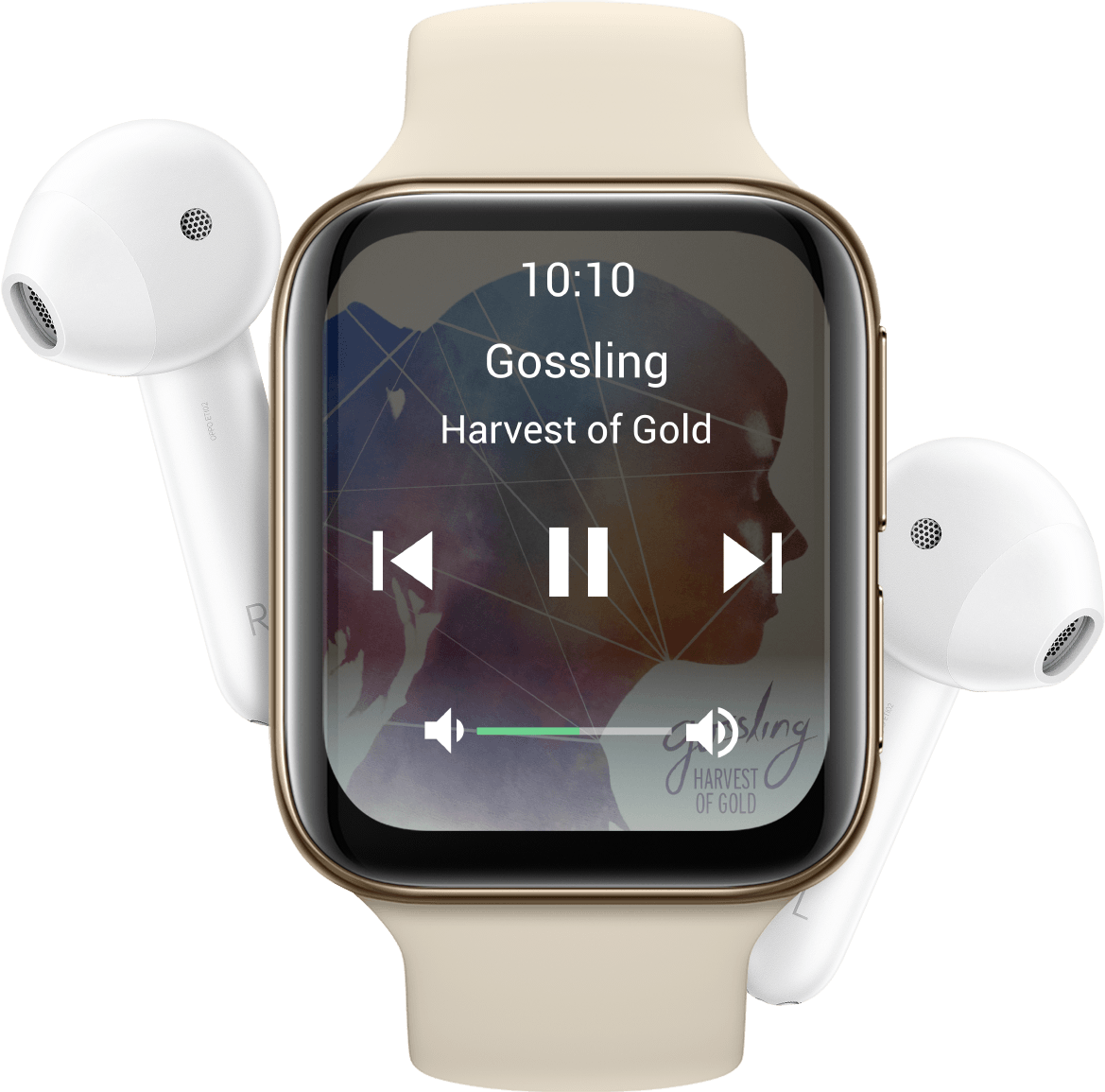 Get More Out of Your Watch. Get the Most Out of Your Time.
Make fast simple payments, navigate home and get translations. Get things done on the go with hundreds of apps on Google Play for Wear OS by Google™.
Message  notifications  Online  music  Mobile  payment Schedule  management  Quick  reply  24-hour
heart rate  monitoring  Exercise  tracking  Locate your  phone.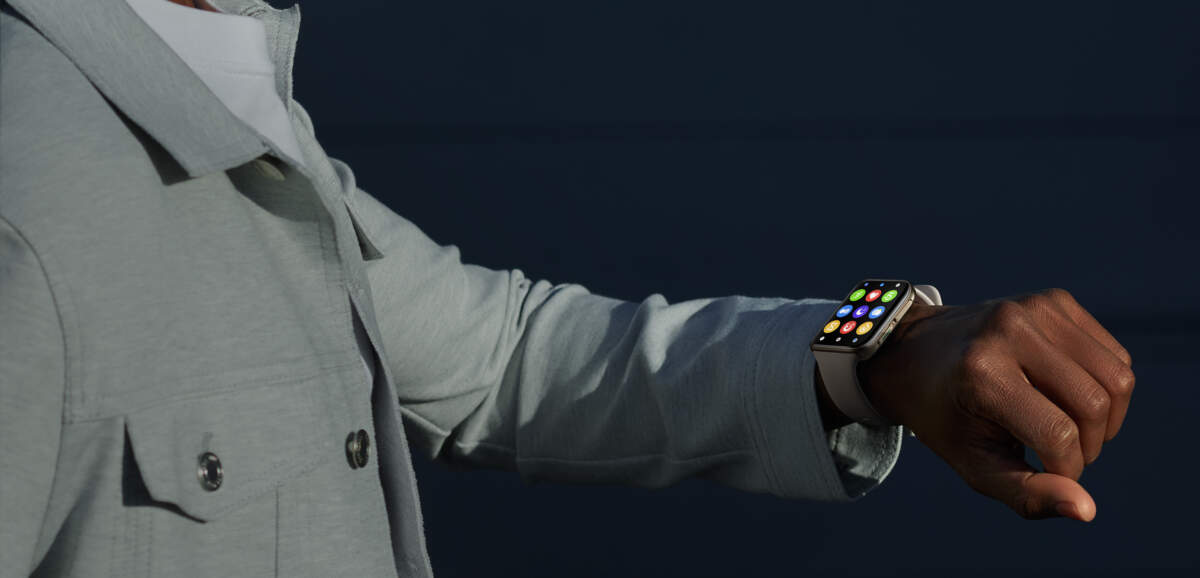 Help on the Go.
Ask Google for a little help. Get weather updates, calendar reminders, translations and more.

Get More from Your Display.
Who says watch screens have to feel cramped? We've given OPPO Watch a top-of-the-line look, with a flexible dual-curved screen that displays more and displays it better. Surrounding it all is a 3D curved surface that brings flowing elegance to both front and back. Flexible Dual-Curved Display Flagship-level specs 1.91″ AMOLED display 326PPI AMOLED screen 100% DCI-P3 Color gamut .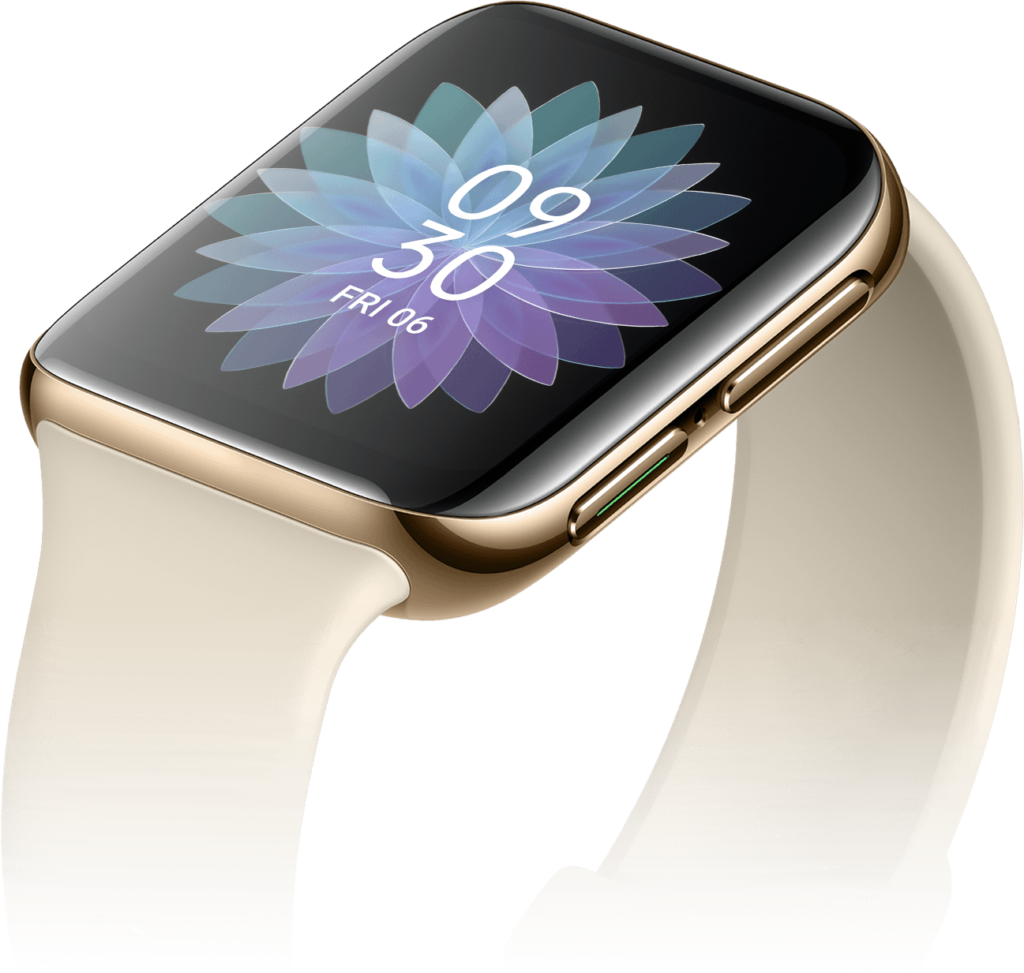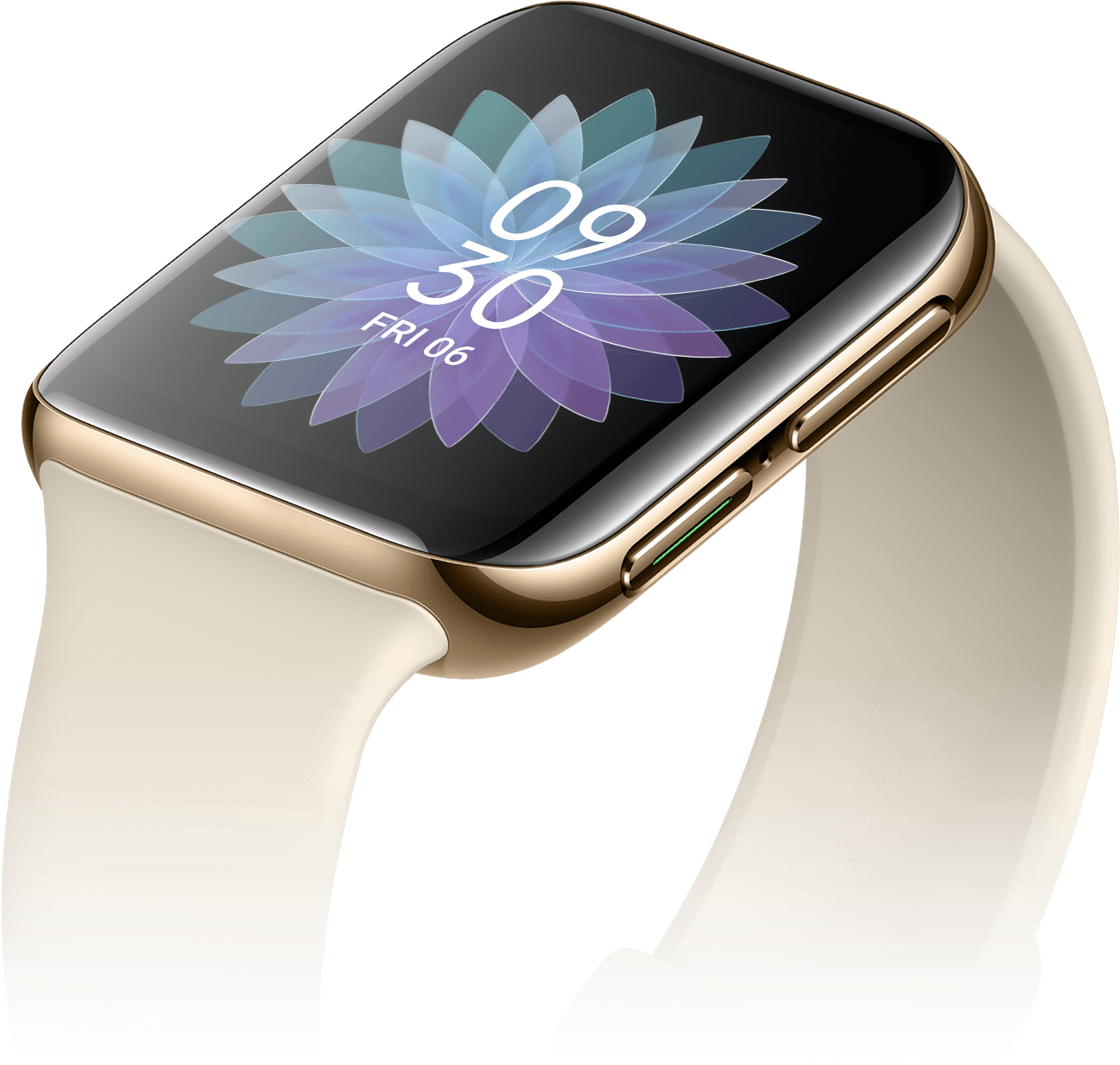 Dress Up Your Watch with AI.
Want to give your watch a one-of-a-kind makeover? Take a photo of your outfit with your phone, and OPPO Watch's AI imaging algorithm will generate its own watch face to match you.

A Fresh Face, Every Day.
OPPO Watch has a watch face to match every aesthetic. Brighten up your day with fun interactive designs, add widgets to boost your productivity, or show off a photo from your phone's album.


Mix Up Your Look.
Find the right OPPO Watch model for you.


Note: OPPO Watch model availability varies by region.
OPPO Watch 46mm Crafted with aluminum and available in Black and Glossy Gold. Its fluoro rubber strap brings you all-day comfort and moisture resistance.
OPPO Watch 46mm
Crafted with aluminum and available in Black and Glossy Gold. Its fluoro rubber strap brings you all-day comfort and moisture resistance.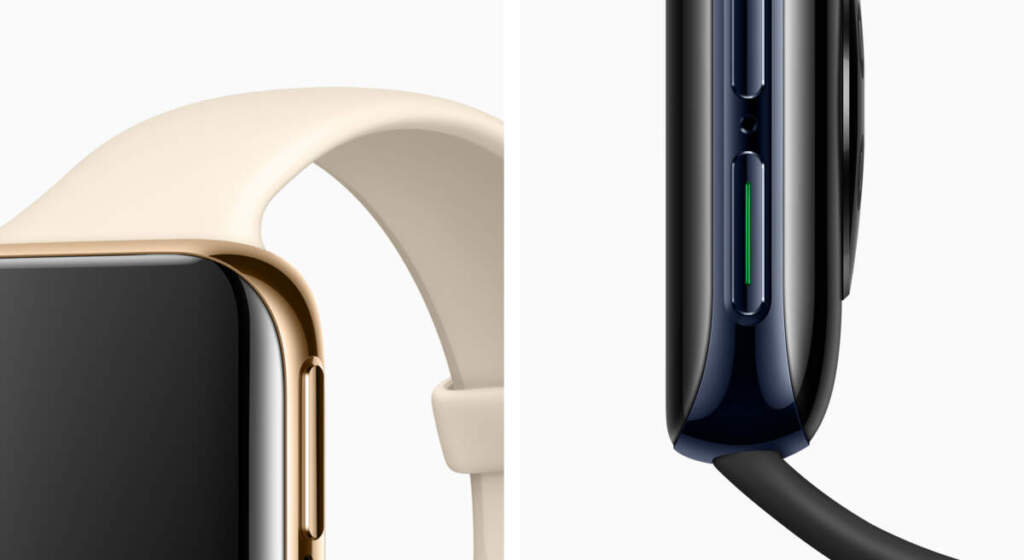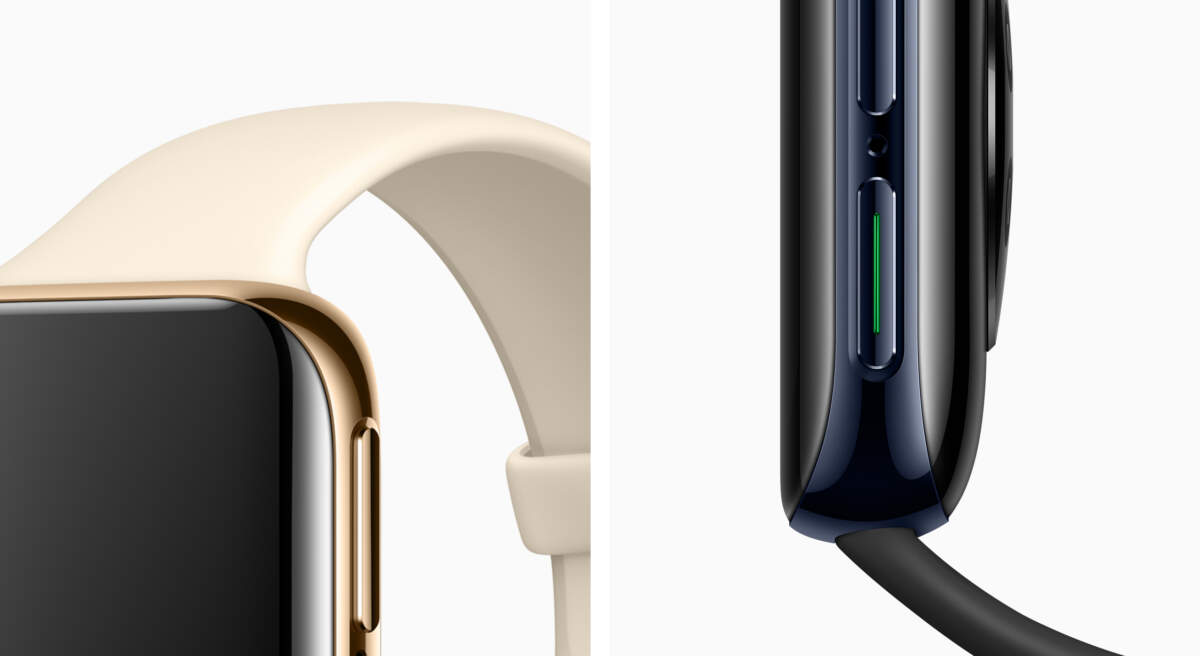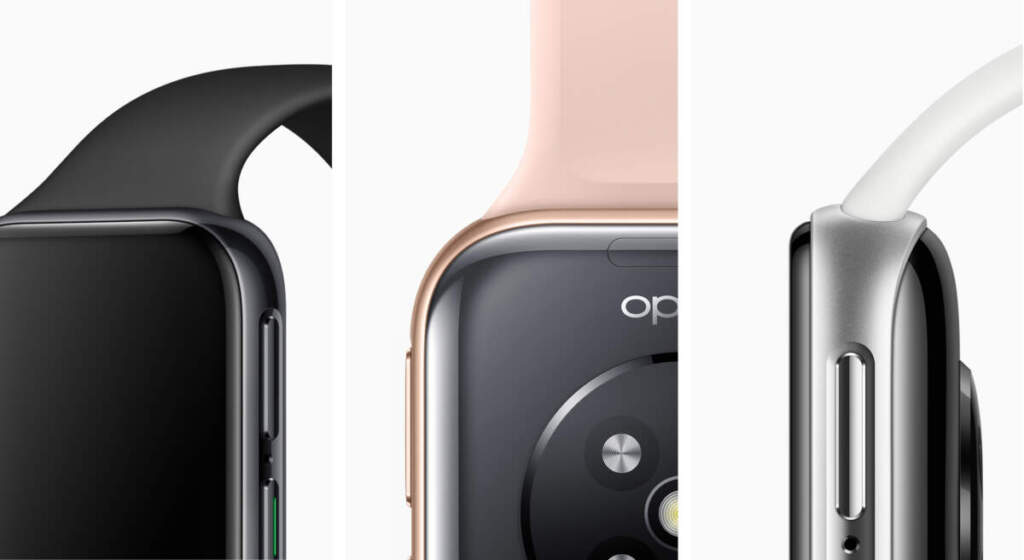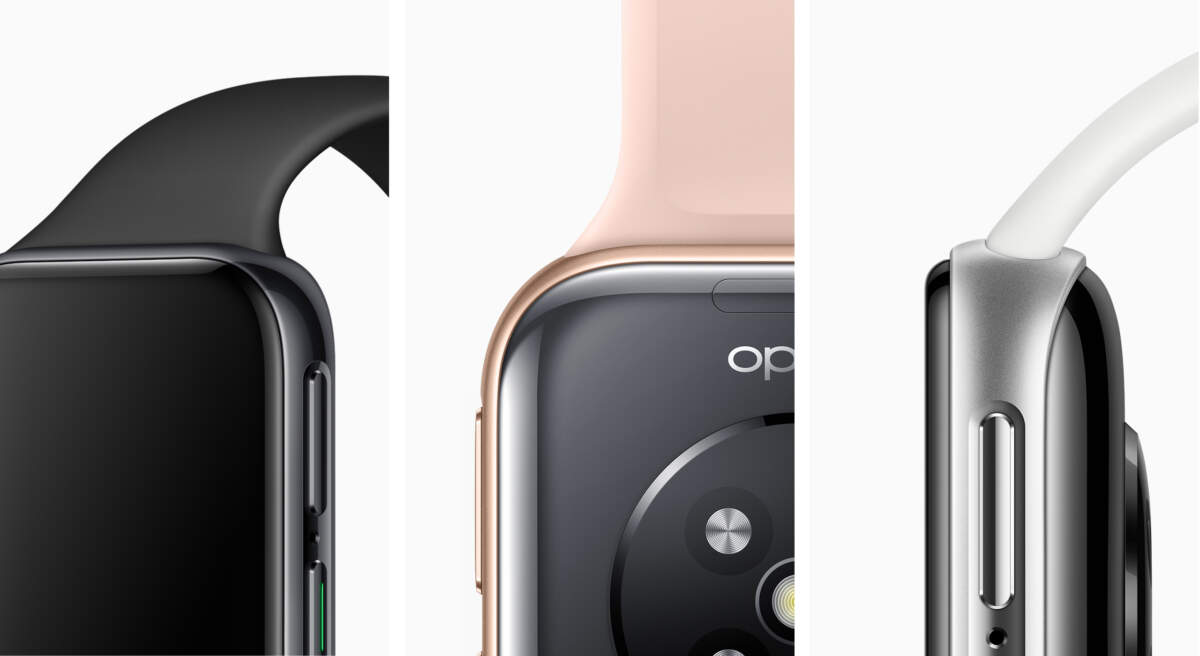 Change Up Your Style with Ease.
To change up your style, just pop out the watch strap and pop in a new one. Whether you're working out or just hard at work, you can change your watch strap to fit the occasion.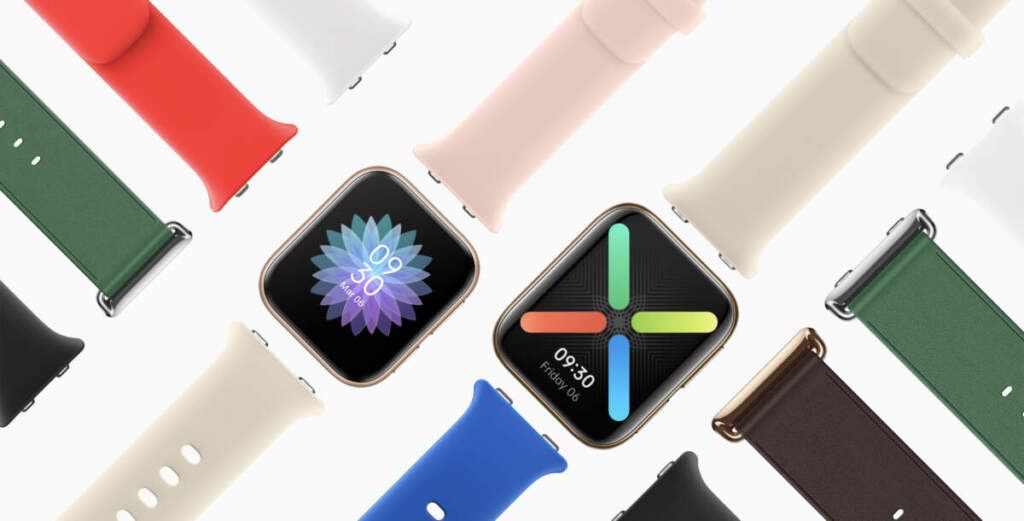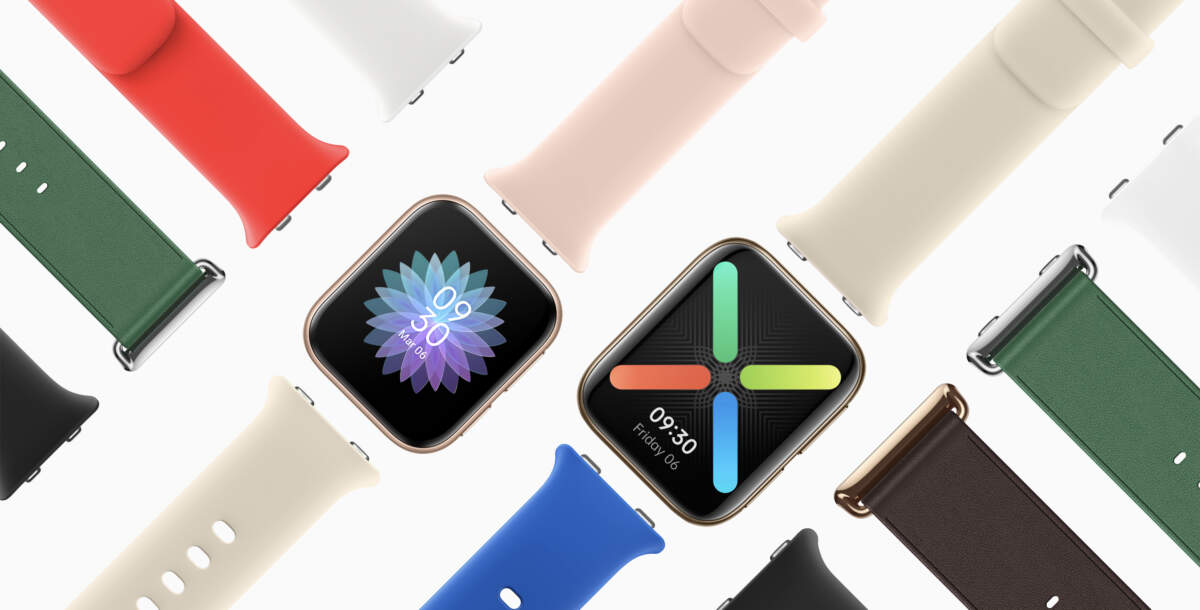 Dual-Chip Endurance System for up to 21-Day Use Time
A dual-chip endurance system keeps your watch going strong for up to 36 hours to 21 days³.Two endurance modes work together to maximize battery life, powered by the high-performance Qualcomm® Snapdragon Wear™ 3100 and Ambiq Micro's energy-efficient Apollo3 Wireless SoC. Whether you're on a long trip or just need to make it to the office, your watch can support you all the way. Up to 36 hours  Smart mode  Up to 21 days   Power saver mode²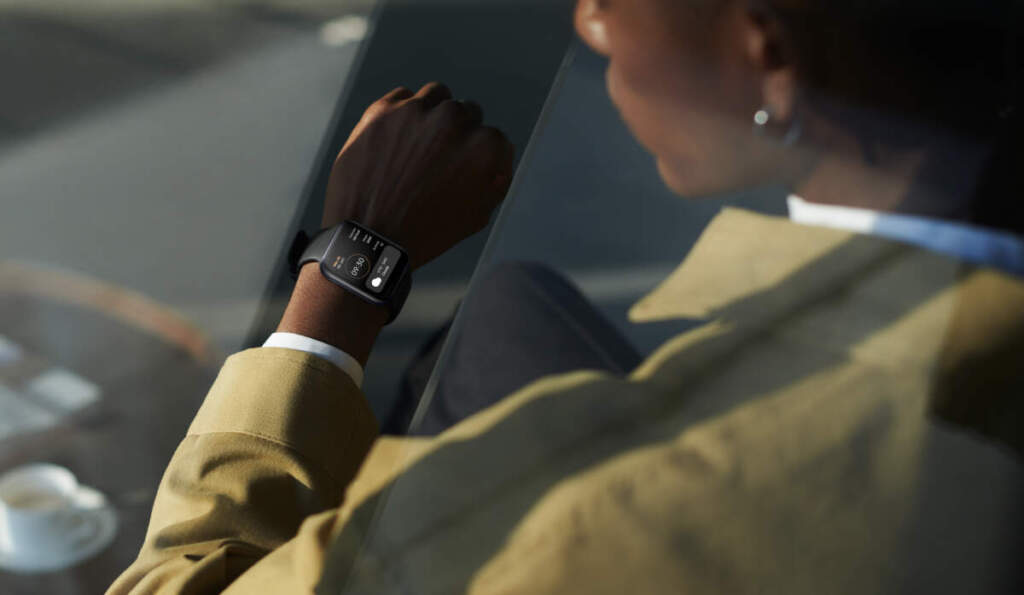 Watch VOOC Flash Charging: All-Day Use on a 15-Minute Charge⁴.
Take your watch from 0% to 100% in just 75 minutes with all-new Watch VOOC Flash Charging. If you forget to charge it overnight, just a 15-minute charge while you're getting ready is enough to power a whole day of use.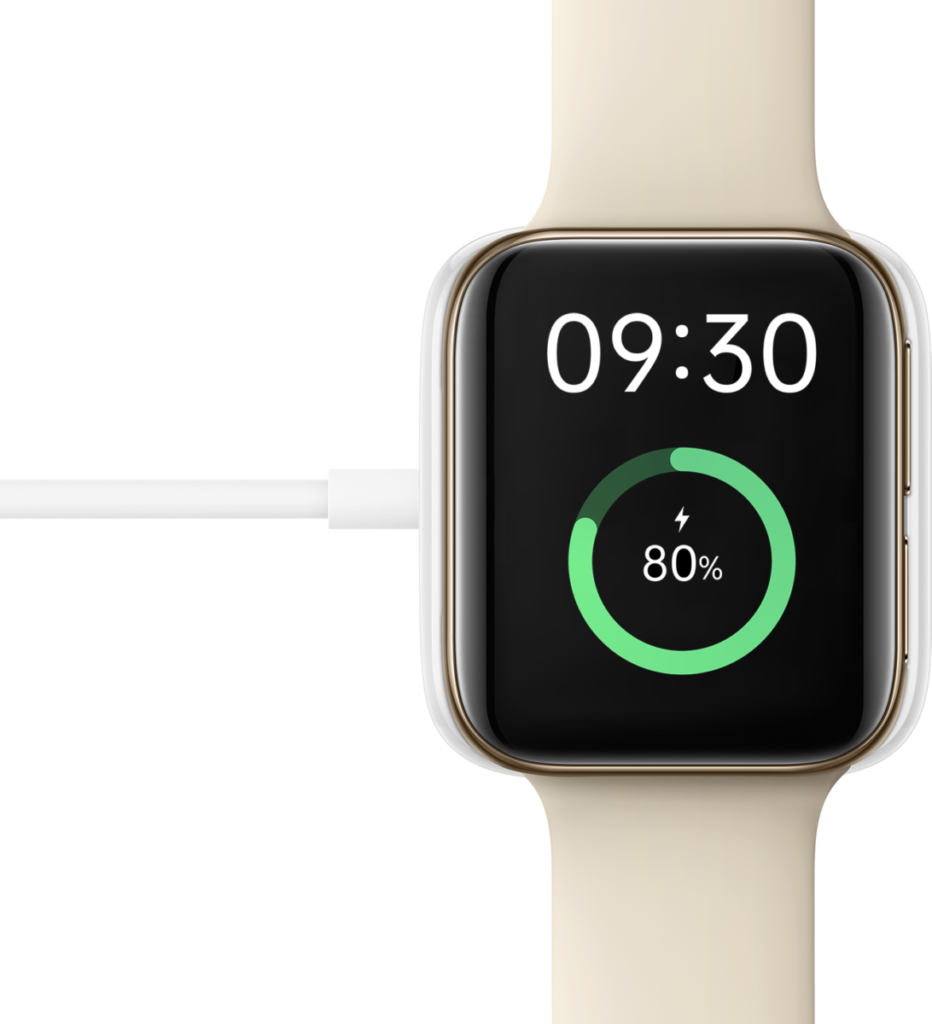 An Exercise Buddy on Your Wrist.
Strong Sensors. 50-Meter Water Resistance. Track your runs, swims, bike rides, walks, and other activities with the five large exercise sensors on the back of your watch. GPS + GLONASS location services map your route, and 50-meter water resistance⁵ protects your watch as you swim or brave the weather.

Work Out Without Stressing Out.
Don't always feel like working out? We get it. That's why we've designed OPPO Watch to make exercise easier and help you getthe most out of every moment . 5-Minute Workouts  Fitness Run  Fat Burn Run  Outdoor Walk  Outdoor Cycling Swimming .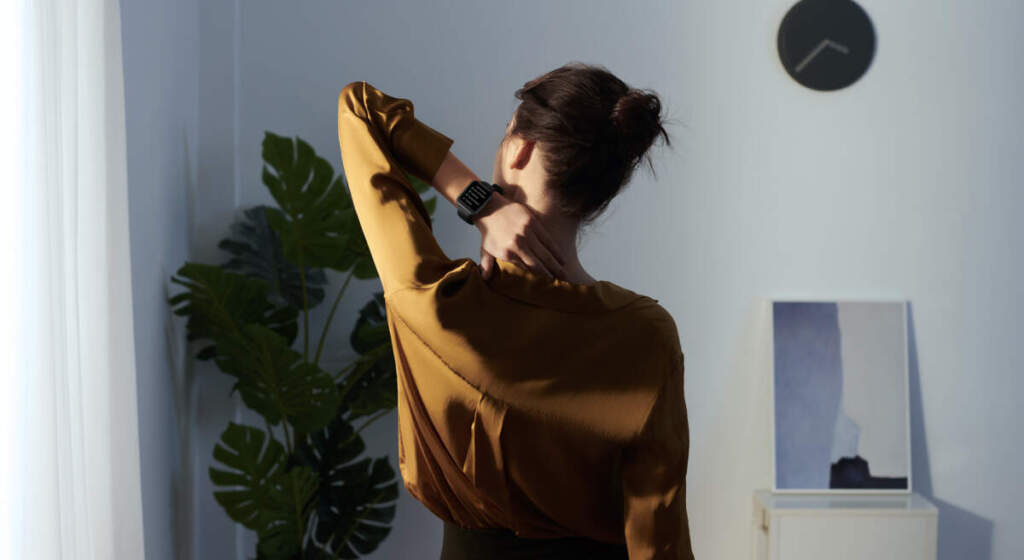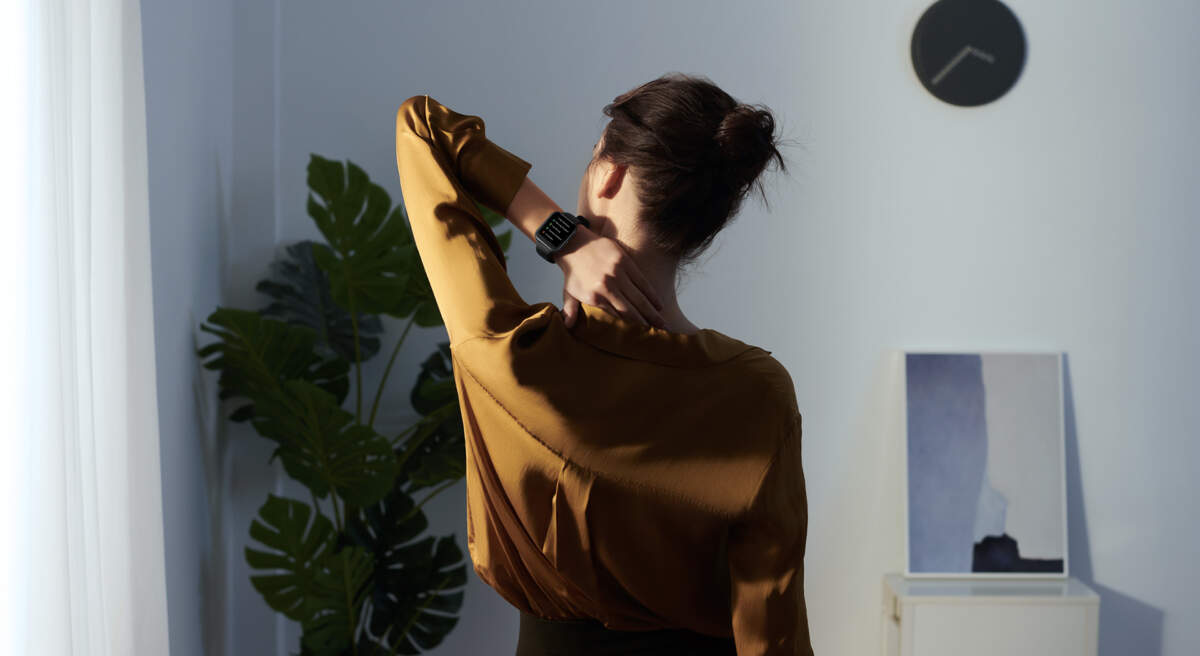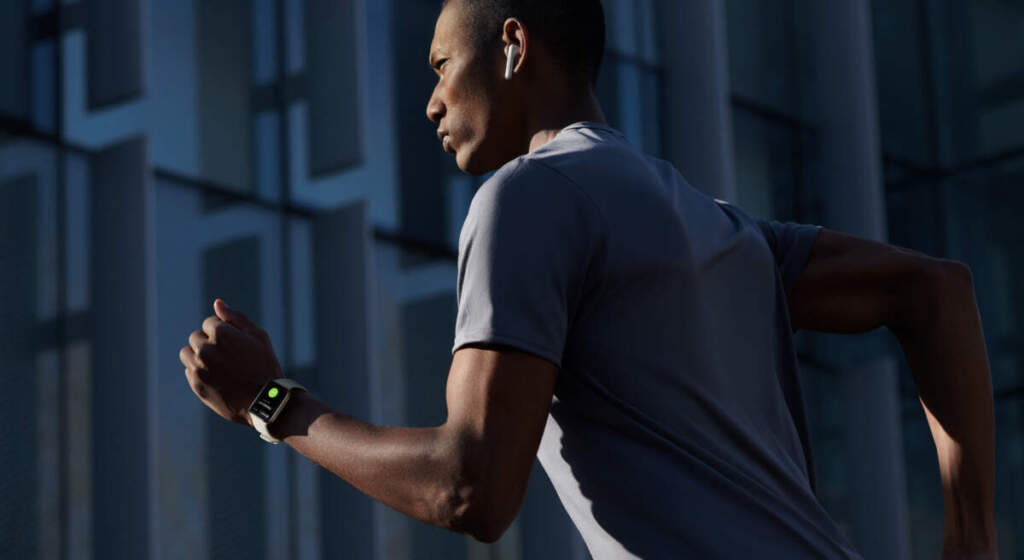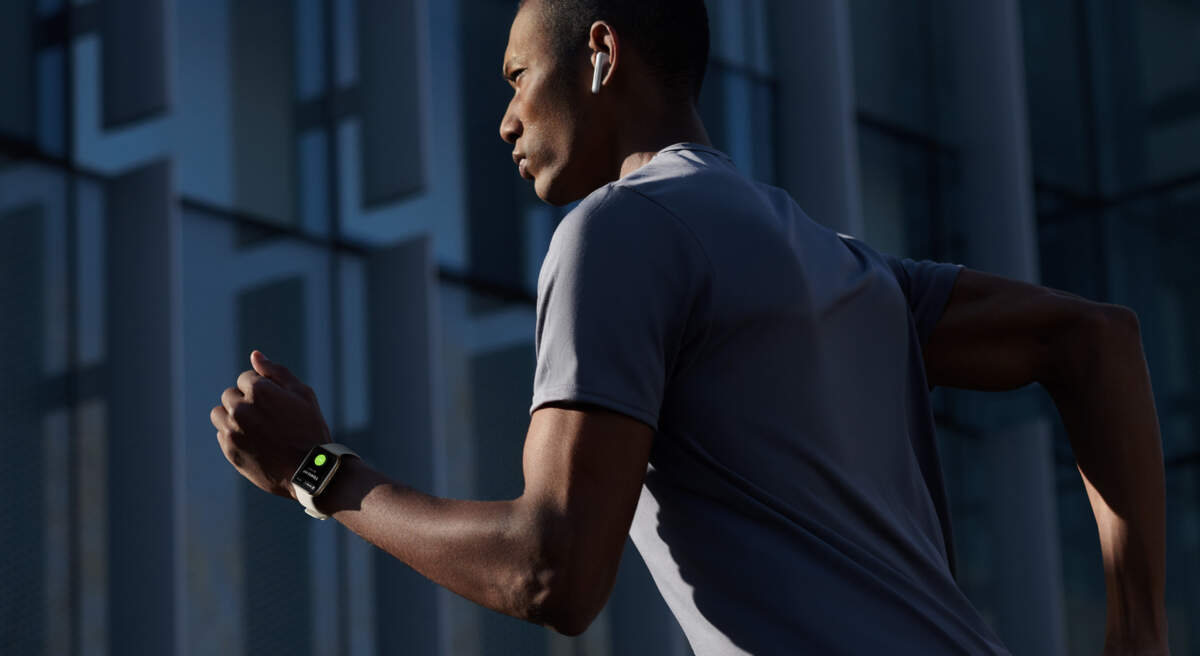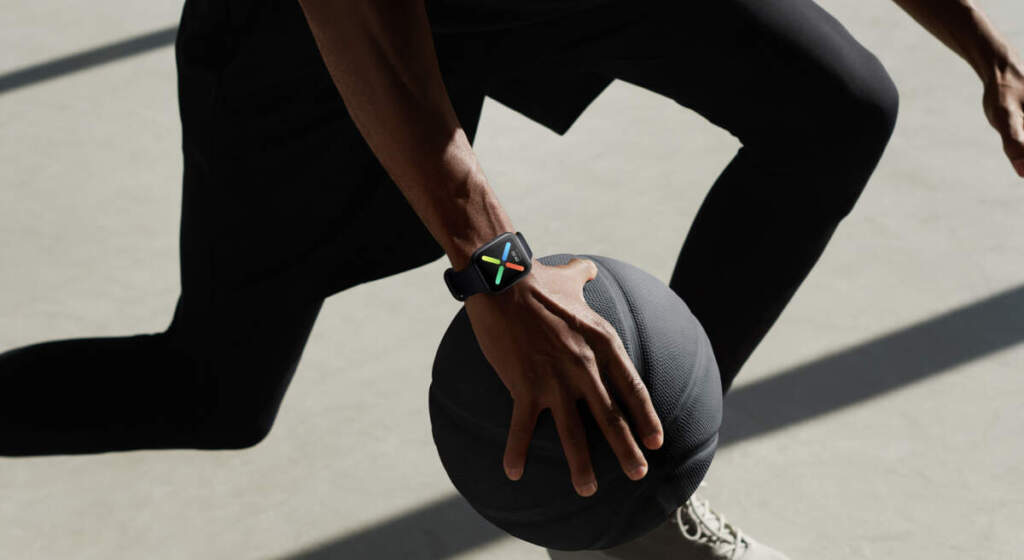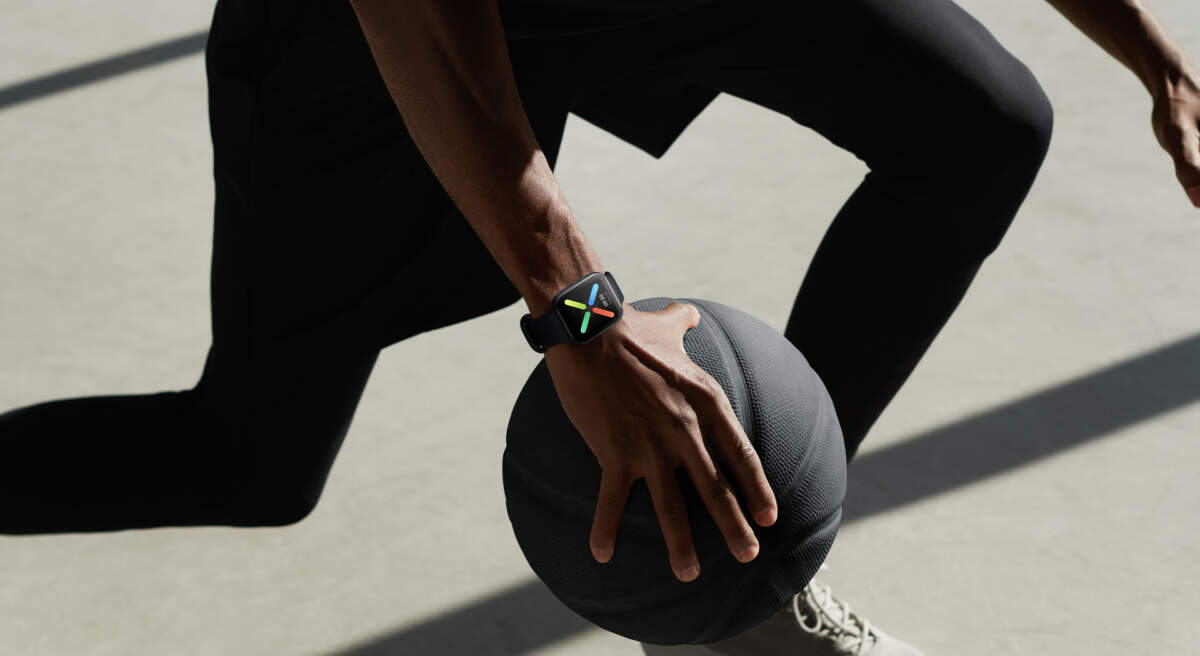 Heart Rate Monitoring⁶
OPPO Watch tracks your heart rate around the clock, with 4 optical sensors arranged for maximum accuracy no matter how much you're moving. If anything seems off, a vibrating alert will let you know what's up.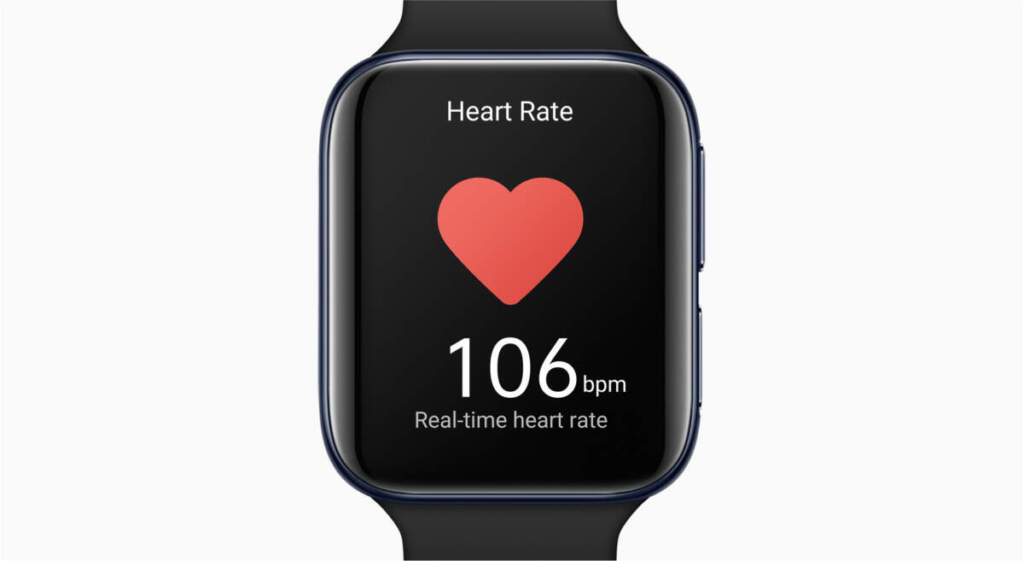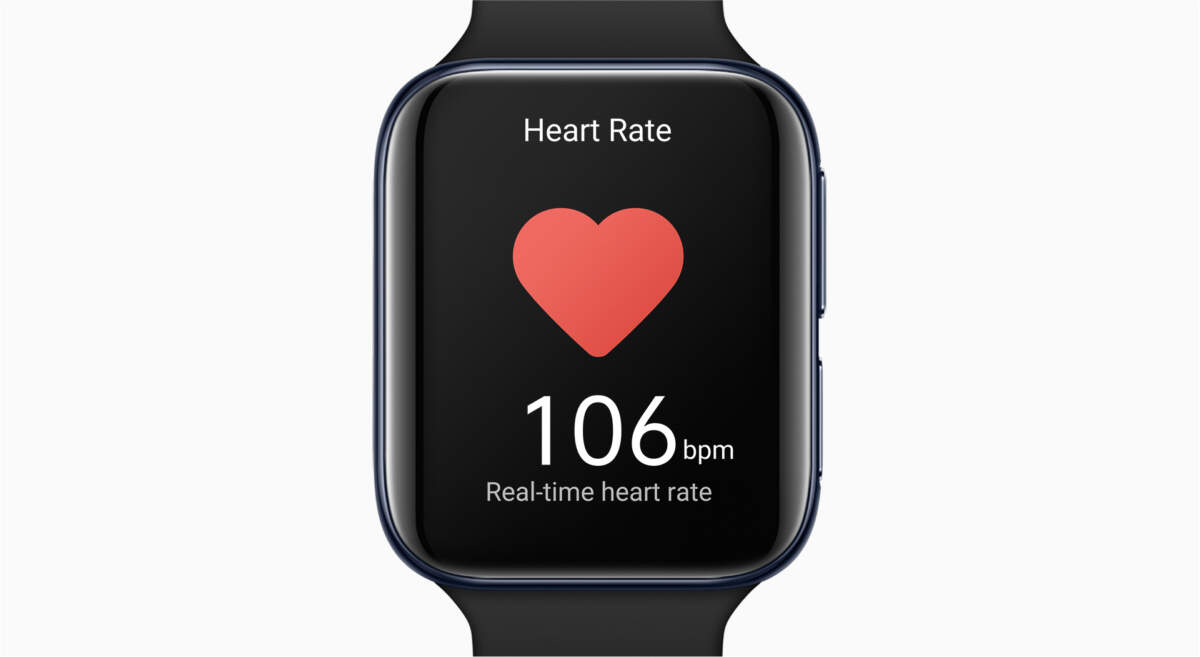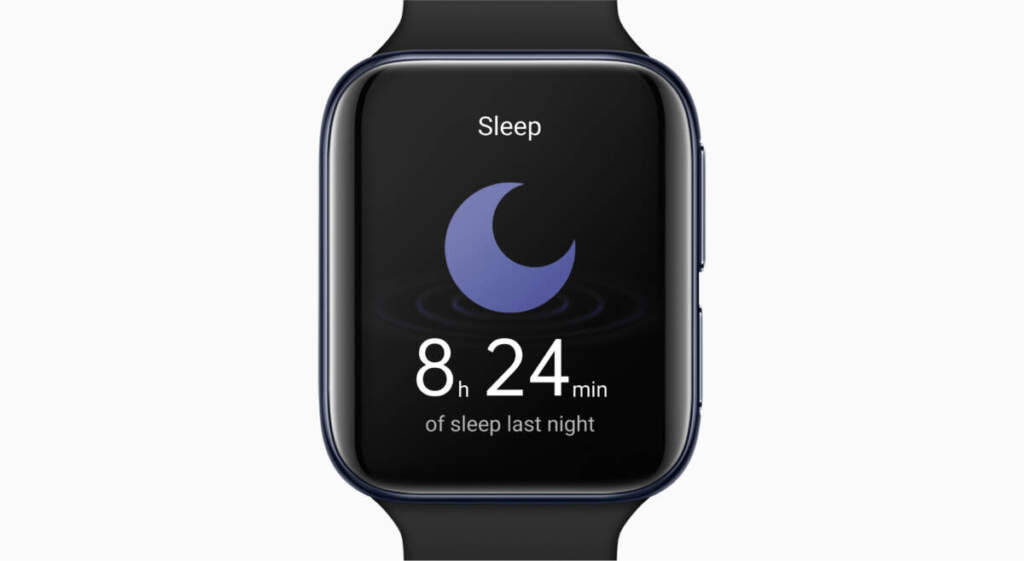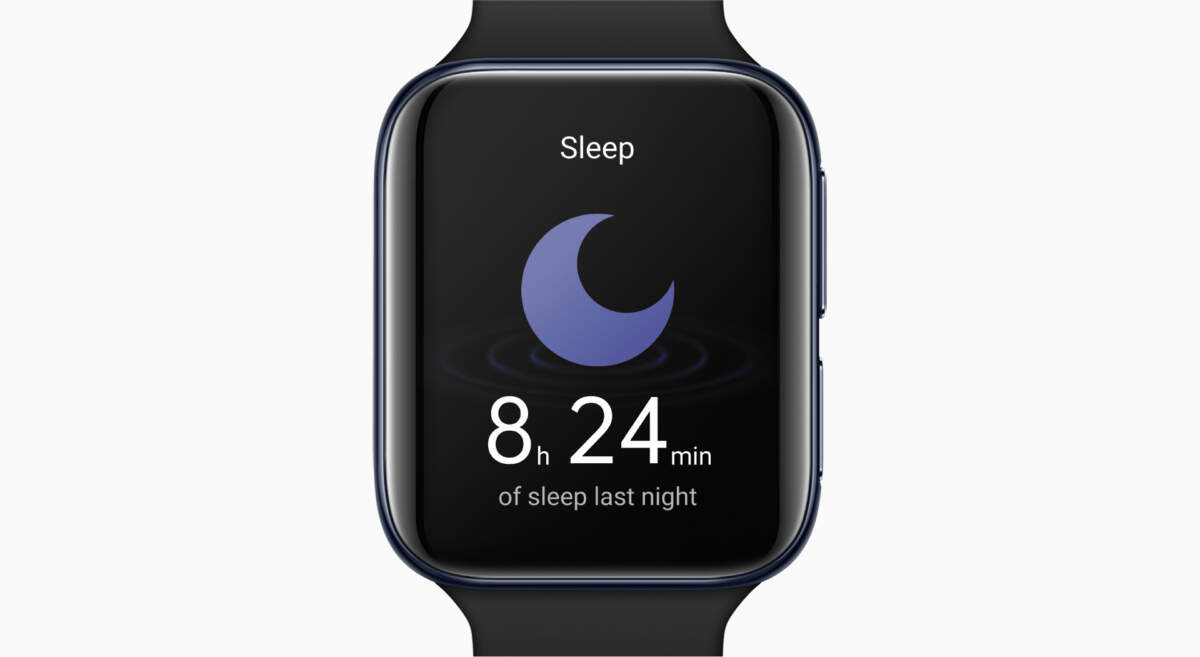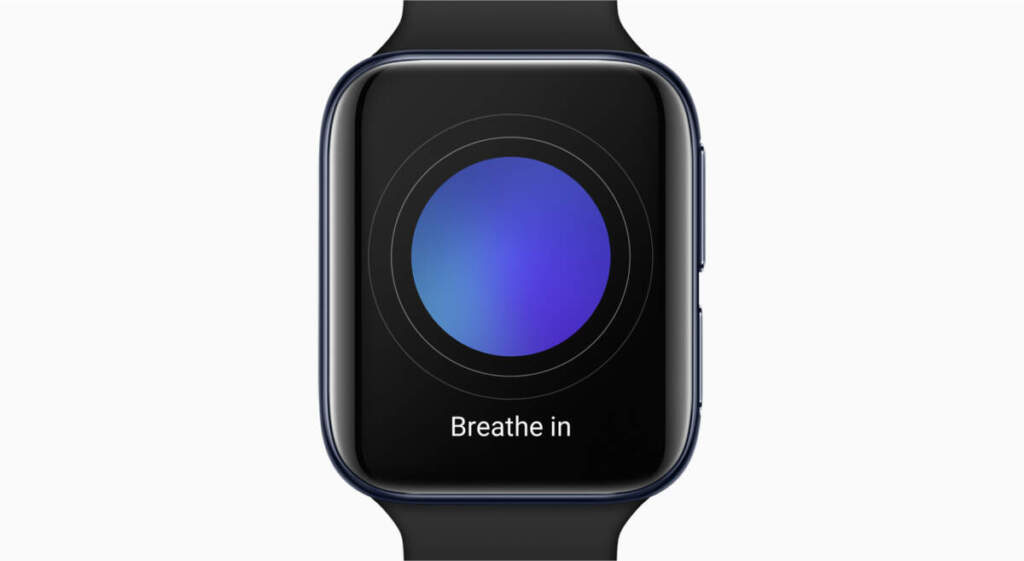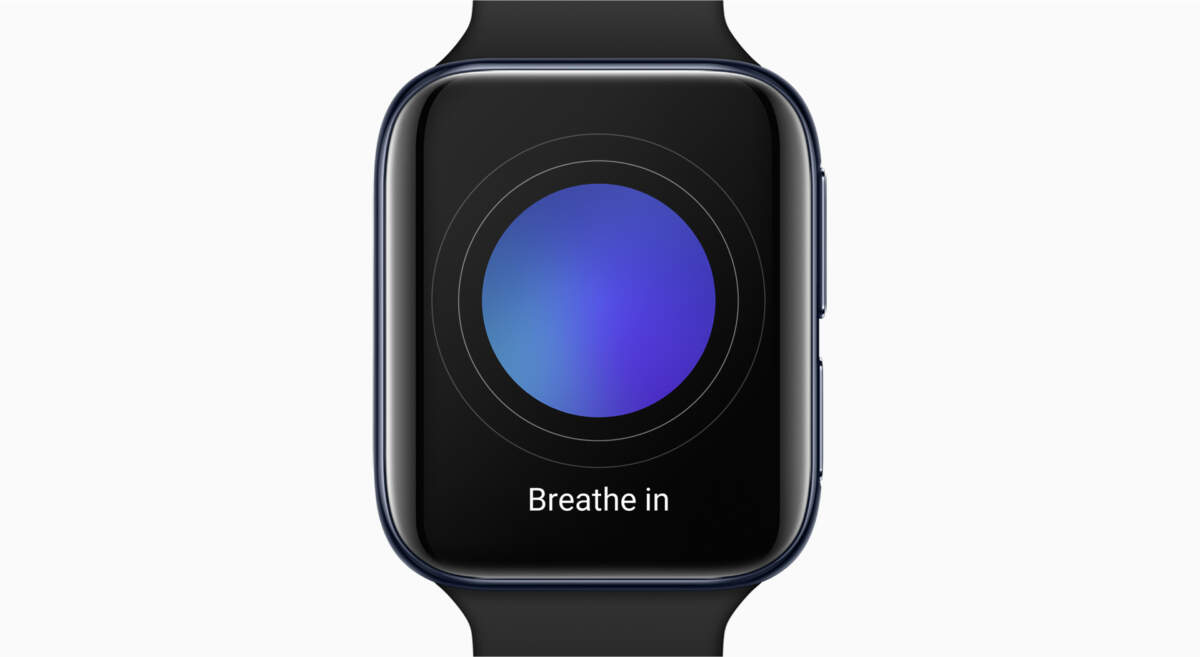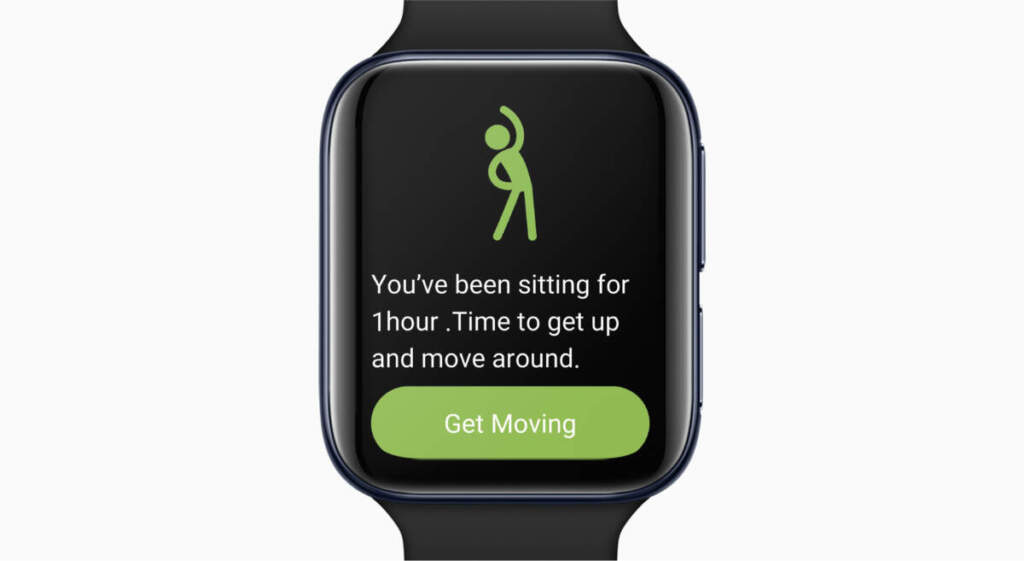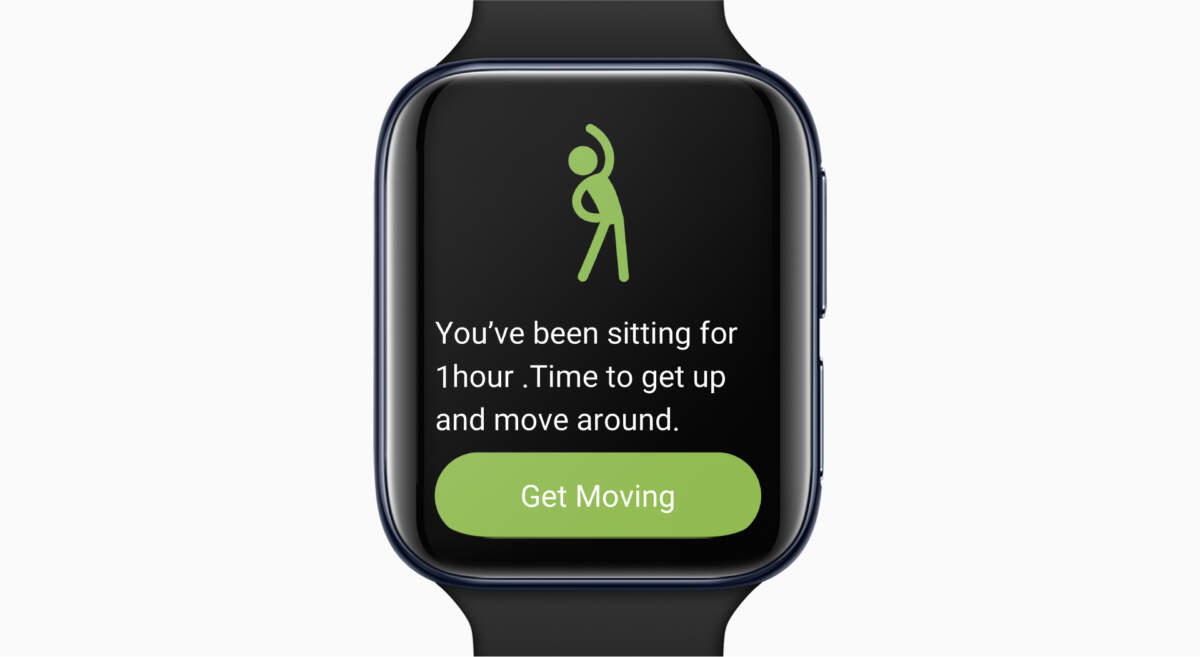 Hey Tap Health for Your Health Data and More
For easier viewing, you can sync OPPO Watch's exercise data to the Hey Tap Health app on your phone. You can also use the app to manage your custom watch faces.