Samsung Wireless Charger Trio EP-P6300 Pad
The Samsung Wireless Charger Trio EP-P6300 Pad makes it easier than ever to charge your phone. Simply connect the charging pad and place your compatible device on top, and it will begin to charge immediately. The three coils in this compact charger provide limitless flexibility by allowing you to simultaneously charge three devices at once-perfect for families with multiple smartphones or for anyone who wants a Samsung Wireless Charger that can keep up with their busy lifestyle.
Free Delivery With Cash On Delivery Nationwide
More coils make it easier to align
Six coils inside the Wireless Charger Trio makes it simple for you to put your device down and charge it up. No more messing with alignment — just set it on the pad to get a boost of power.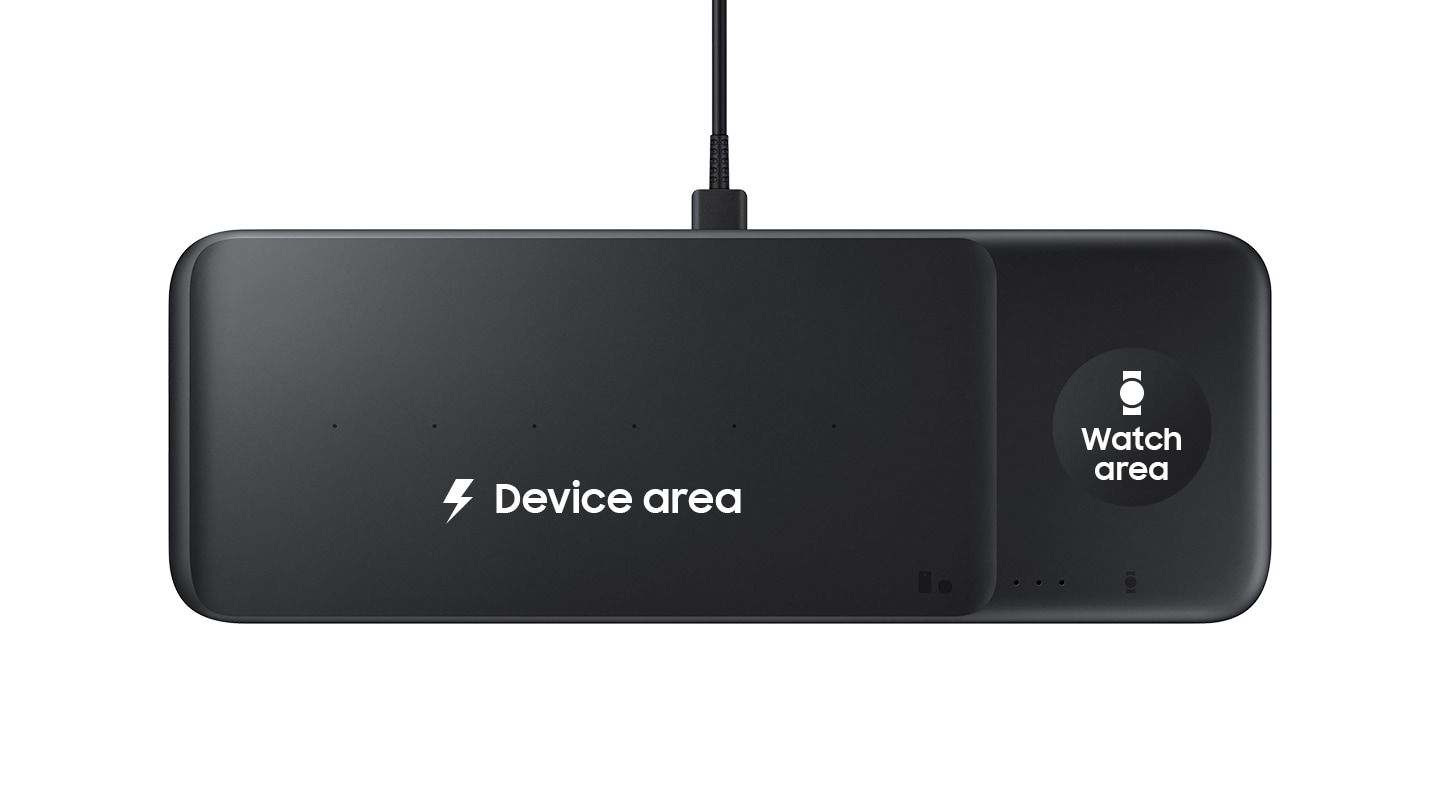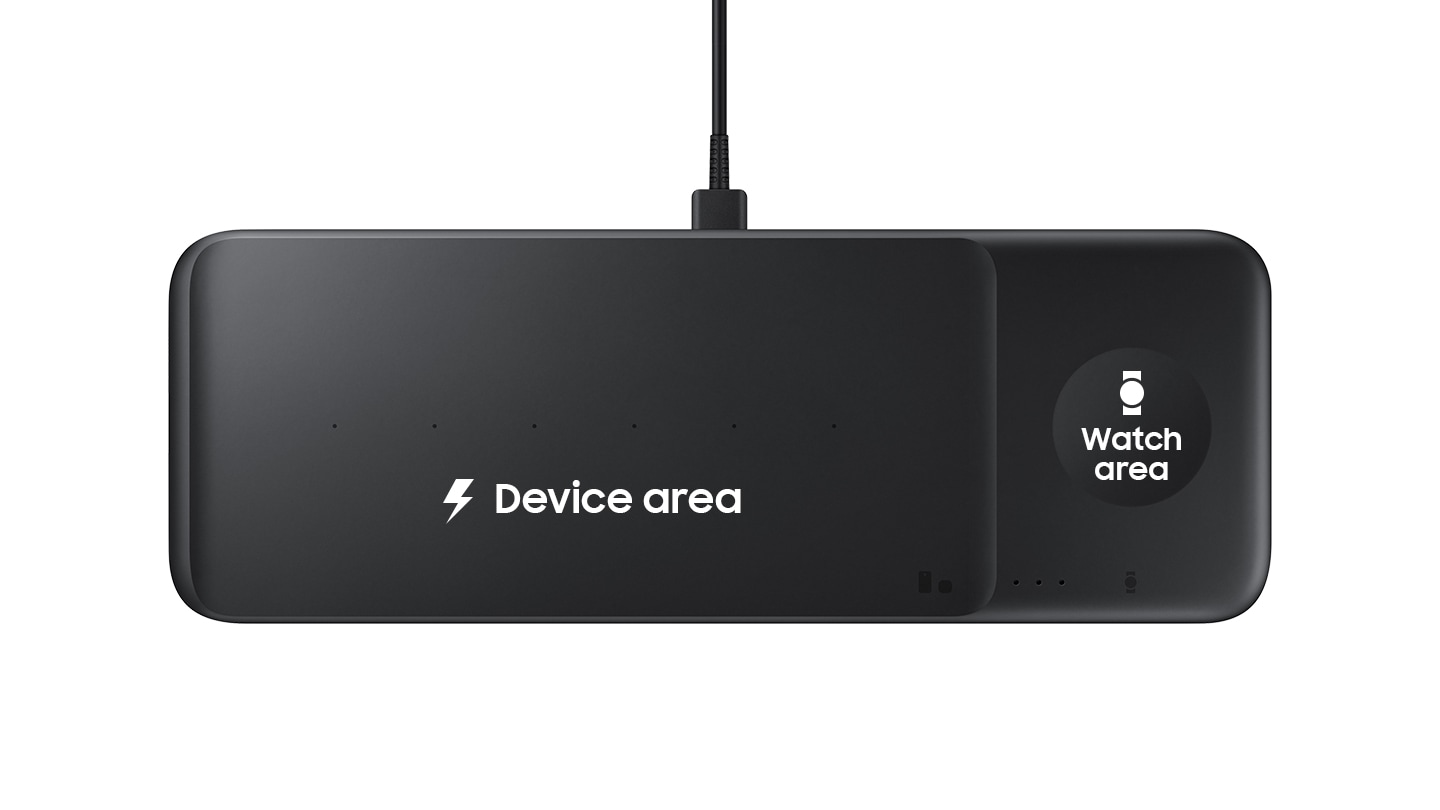 *Charging two devices simultaneously on the left pads may affect charging speed.
The right fit for your Galaxy Watch
With the dedicated spot for Galaxy watches, you can keep your timepiece powered up to get you through your day. An interior magnet on the right side of the charger guides your watch into place to charge. And on the left you can charge your phone, Galaxy Buds and more.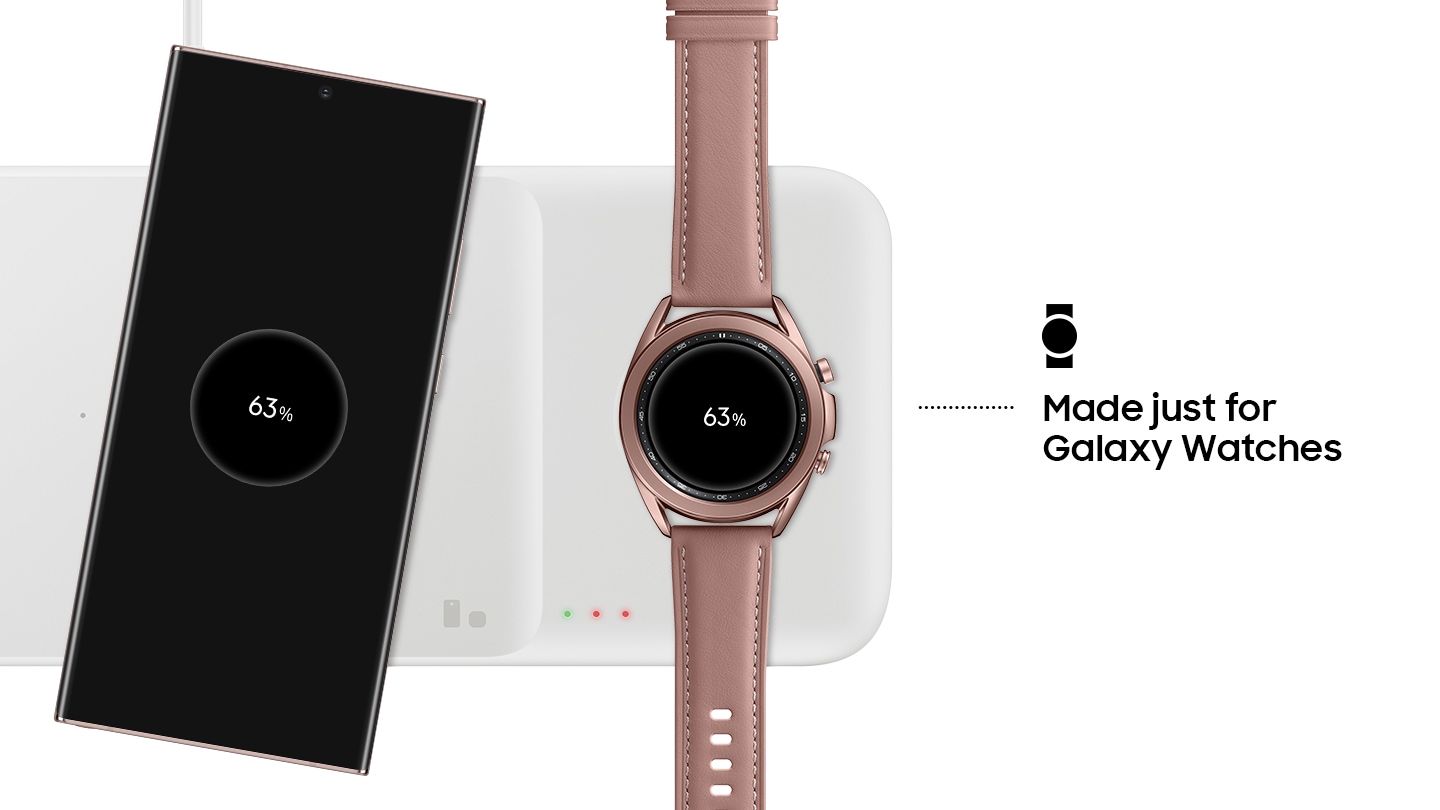 *Supports charging for Galaxy Watch3, Active2, and Active smartwatches only.
Power up with a quickness
Get a fast battery boost with the Fast Charging capability. You and your friends with compatible devices can get back to 100% even faster by harnessing extra watts of power.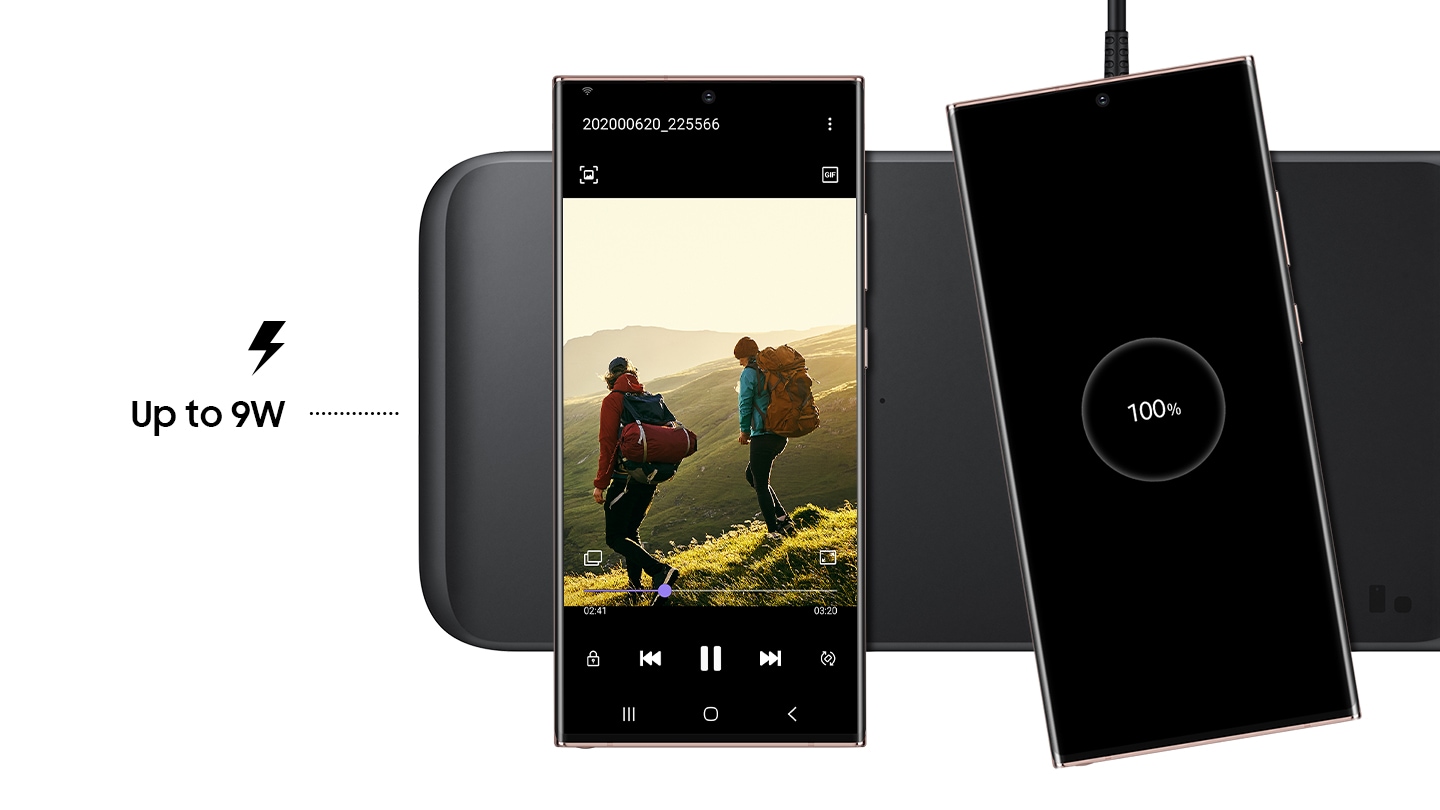 *Charging speeds may vary by device. Actual charging speed also varies depending on usage, charging conditions, and other factors. *Compatible Apple devices with wireless charging feature support up to 7.5W fast charging.*PD 25W Travel Adapter included inbox.
Simple design to suit your interior
The slender form features a minimalist design with simple icons and an LED light as accents. Available in black and white, you can select the one that best works with your room's decor and leave it out when it's not in use.
The glow that lets you know
The LED light intuitively tells you the charging status of your device with different colors: red for charging, flashing red for charging error, and green for fully charged. When it's time for lights out, you can dim it to not disturb your beauty sleep.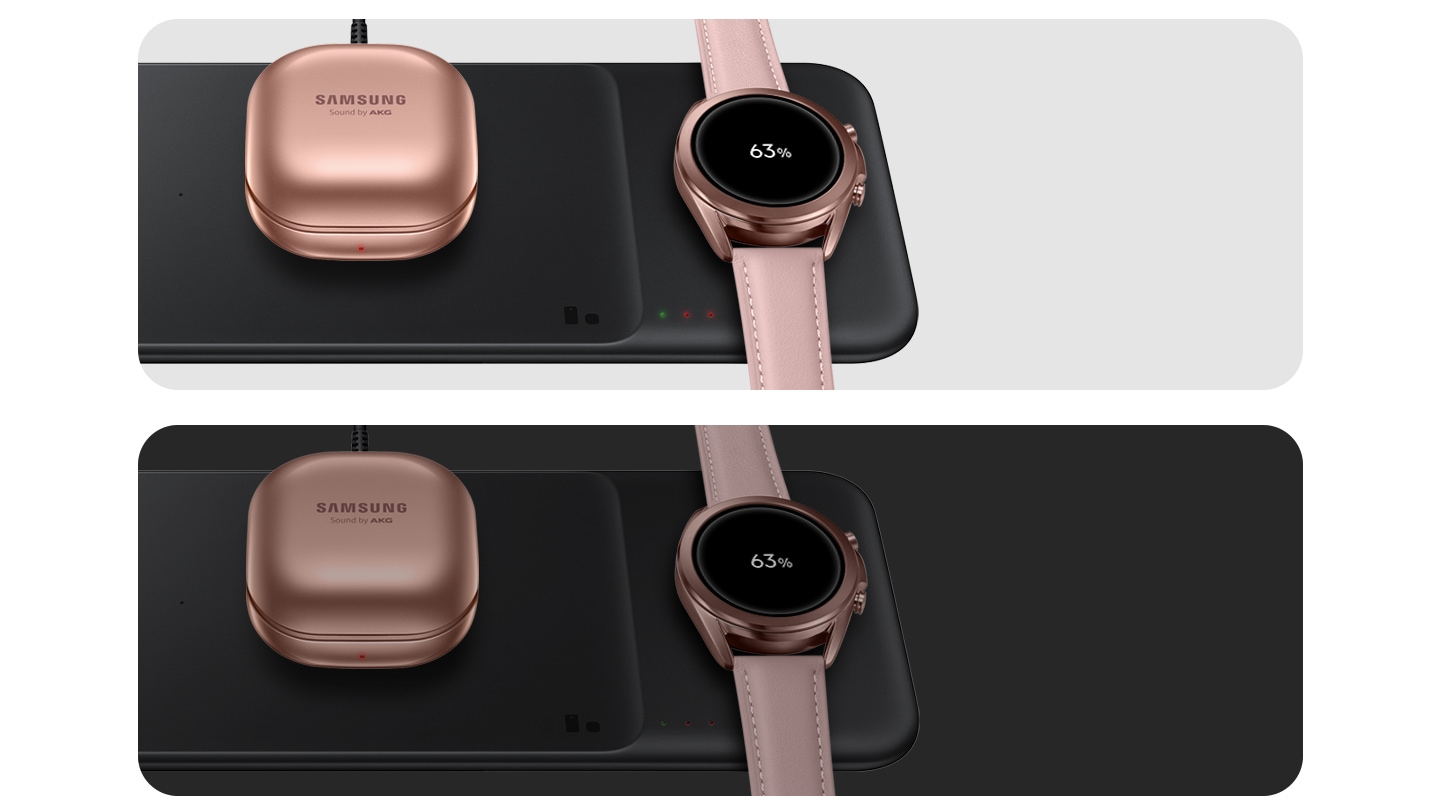 *LED light dimming can only be controlled with models released from Galaxy S10 series onwards.*Schedule can be set in the Settings menu to turn off Fast Wireless Charging at a specific time and dim the LED light.
Keep your case on
Give your phone a rest and keep it protected. The charge reaches through cases up to 3mm thick, so you don't have to take off your cover when you need more juice.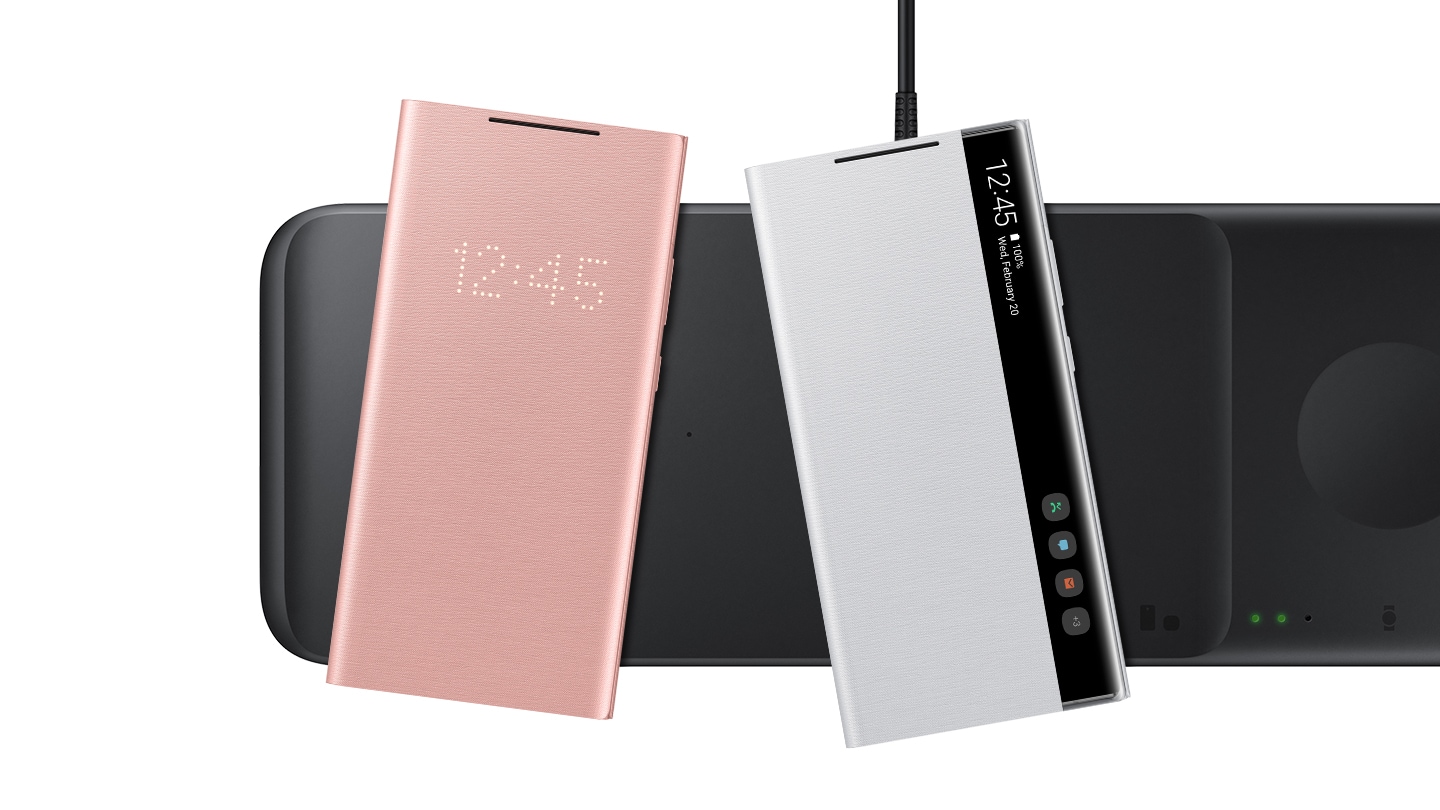 *Charging tests were conducted only with Samsung cases.*Cases more than 3mm thick may cause wattage to drop and produce heat, resulting in longer charging times.*Charging time may vary by charging conditions and case materials.
Social Media: Facebook