Description
Xiaomi Mi 33W Wall Charger (Type-A + Type-C)
Exclusively at xcessorieshub.com
Xiaomi Mi Charger 33W
This new Xiaomi charger has a high maximum power of 33W and supports charging voltage and current values: 5V/3A, 9V/3A, 12V/2.25A, 20V/1.35A, 11V/3A. With the PD3.0 protocol support, you can also charge Apple iPads, MacBooks or a Xiaomi Notebook Air with it. It has 8 kinds of protection and is compatible with mains voltage from 110V to 240V, allowing you to use it in different regions.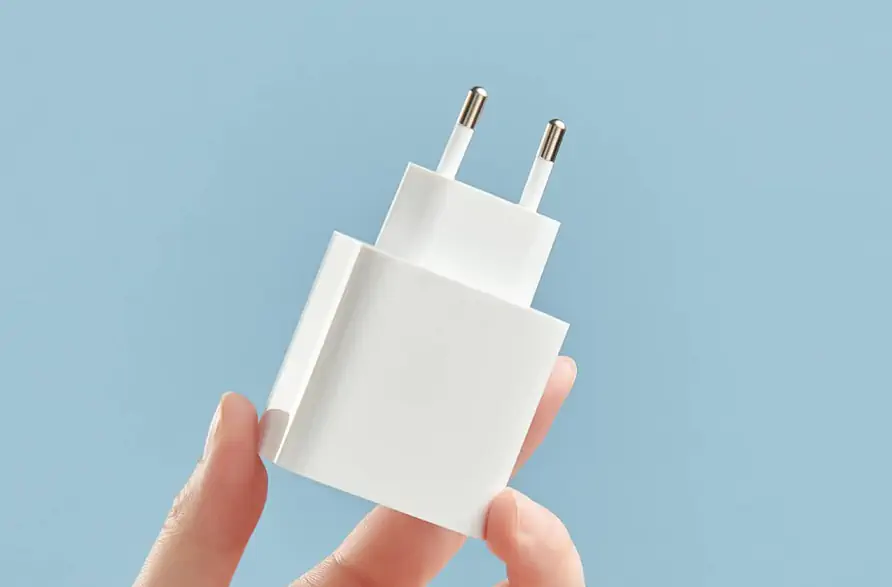 Maximum power 33W
Xiaomi Mi Charger 33W supports charging at the following voltage and amperage levels: 5V/3A, 9V/3A, 12V/2.25A, 20V/1.35A, 11V/3A. With a maximum voltage of 33W, it works with smartphones like Xiaomi Mi 10, Redmi K30 Pro, Redmi 10X Pro and more. For example, Redmi K30 Pro with 4700mAh battery can be charged from 0 to 64% in half an hour. A full charge takes about 63 minutes. With PD3.0 protocol support, it can also be used to charge Apple iPads, MacBooks or a Xiaomi Notebook Air.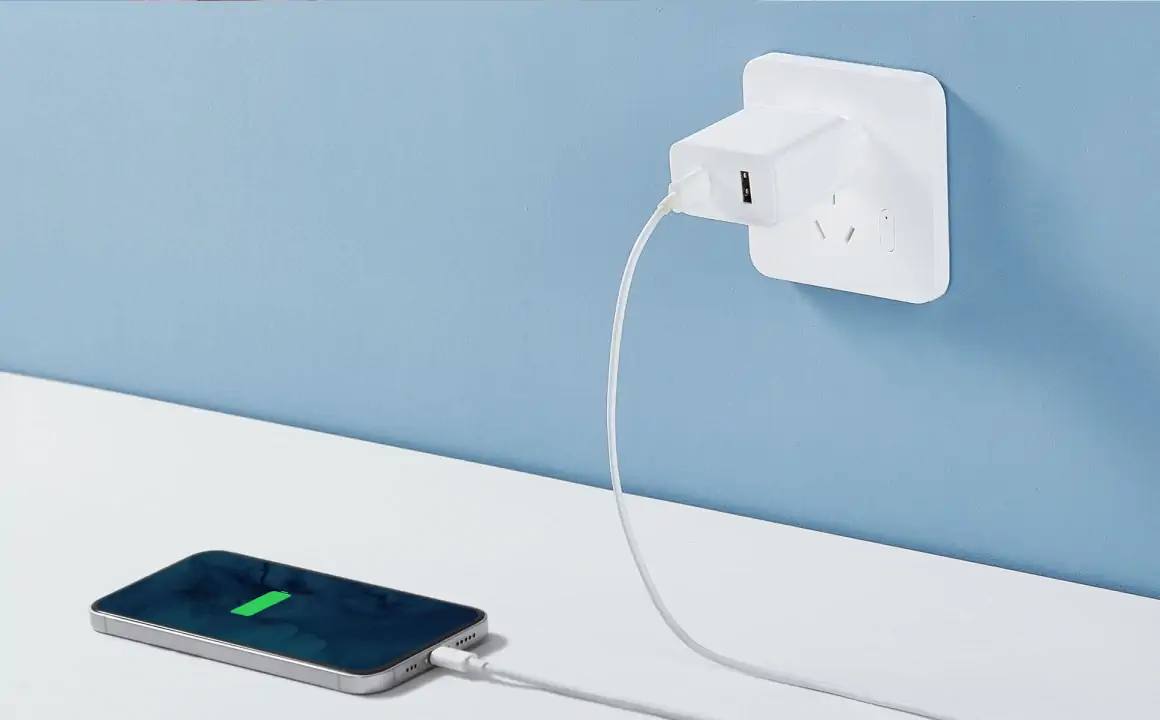 Wide range of output currents AC100一240V
The wide AC100一240V output current range overcomes voltage limitations, so you don't have to worry about charging on the go anymore. At the same time, Xiaomi dual socket USB charger is also effective at an absolute altitude of 5000 meters, solving the problem of charging at high altitudes.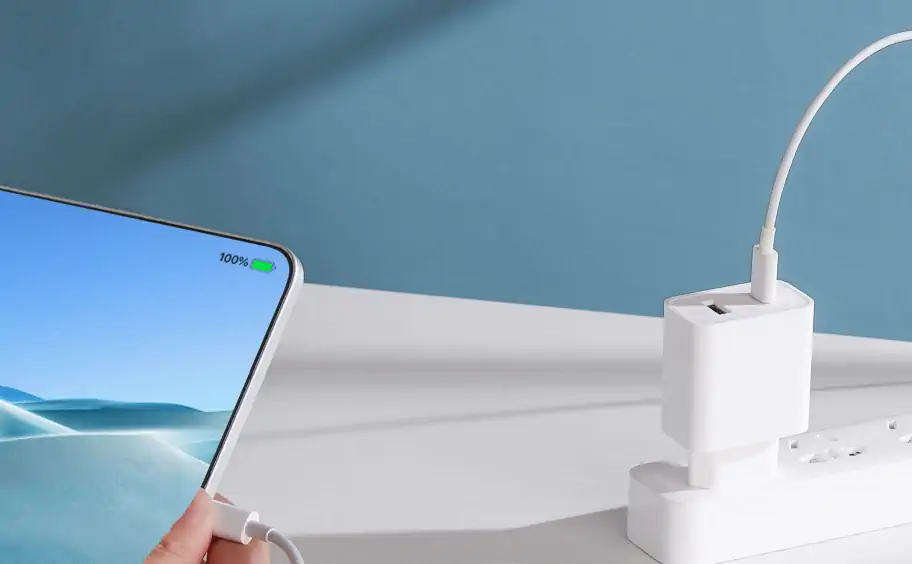 8 types of effective protection
To avoid power leakage, short circuit and even subsequent fire, Xiaomi Mi Charger 33W, with high precision hardware, offers 8 kinds of effective protection from – overvoltage, incoming current overload, outgoing current overload, pulsating current, short circuits, overheat, electromagnetism, statistical current and other problems – .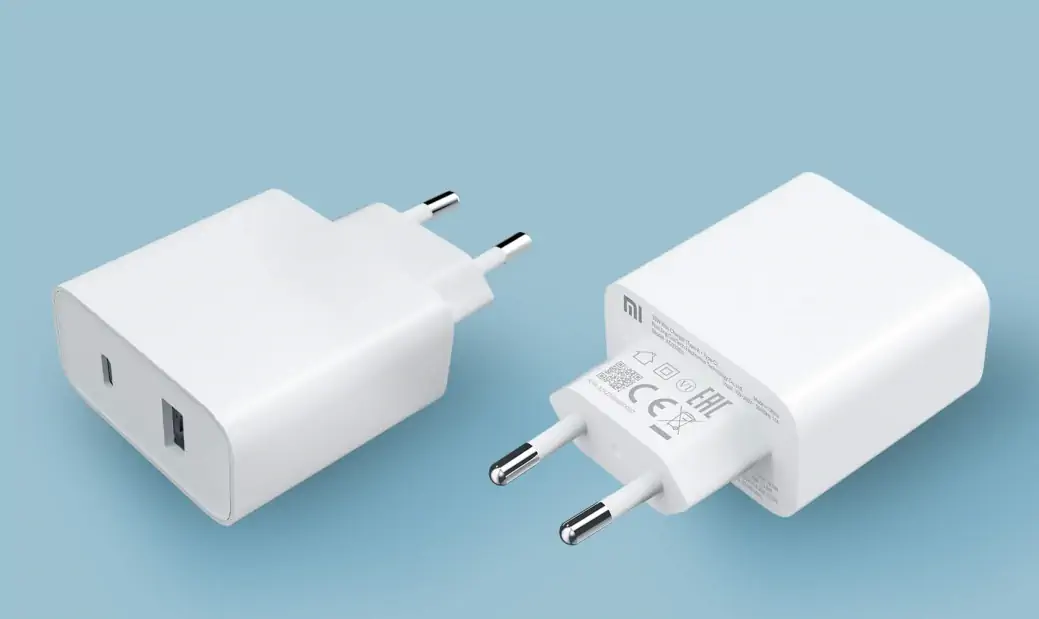 Compact and lightweight
The adapter measures 83.7mm x 48mm x 28mm and is made of fire-resistant plastic. The surface of the case of the Xiaomi Mi Charger 33W has been treated with mirror glare, and with the help of ultrasonic technology we have made the charger construction seamless. Thus, in addition to protecting it from moisture and dirt, the device also has a beautiful appearance.